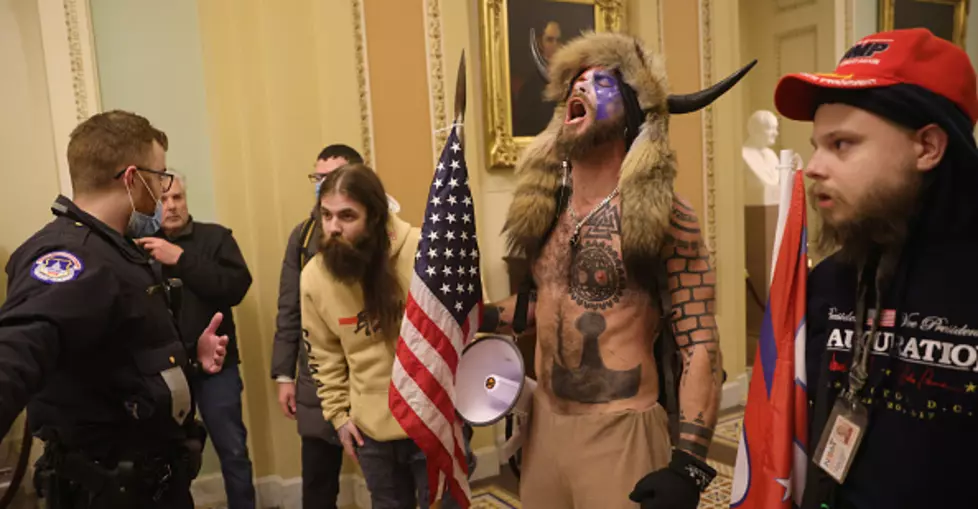 Inauguration Protesters No Show In The Capital Region
Getty Images
Today, January 20, 2021 is Inauguration Day for President Joe Biden and Vice President Kamala Harris. Because the FBI has warned of possible violence to state capitals throughout the country, state and city buildings in Albany were closed.
According to NBC New York, Just like state Capitol Buildings throughout the country, officials in New York are taking no chances when it comes to the threat of domestic violence. State officials decided to close their offices today because of the threat. Barricades can be seen blocking the steps to the New York State Capitol Building and streets were blocked off near the Capitol.
Earlier in the week Mayor Kathy Sheehan acknowledged that they had no credible threats of violence, but decided to take precautionary measures anyway. All city offices were closed today, and protesters were warned against violence.
Thomas Relford of the FBI Albany office warned citizens against violent protests. He said, "Make no mistake about it, if you break the law, you will be met with the force of all of our agencies. We remain dedicated to protecting your first amendment right, but we will not stand for breaking the law."
It appeared that the violent protesters heeded the warnings made by government officials. One lone protester was spotted in front of the Capitol Building today.
The bearded protester, Mark Leggiero, wore a black shirt with Trump's name emblazoned on it. He was all by himself as he waved his Trump flag outside of the building.
Hopefully, the lack of protesters is a good sign for the future. Maybe the country will be able to follow President Biden's example toward healing and working together.
Enter your number to get our free mobile app
LOOK: The Inauguration in Photos