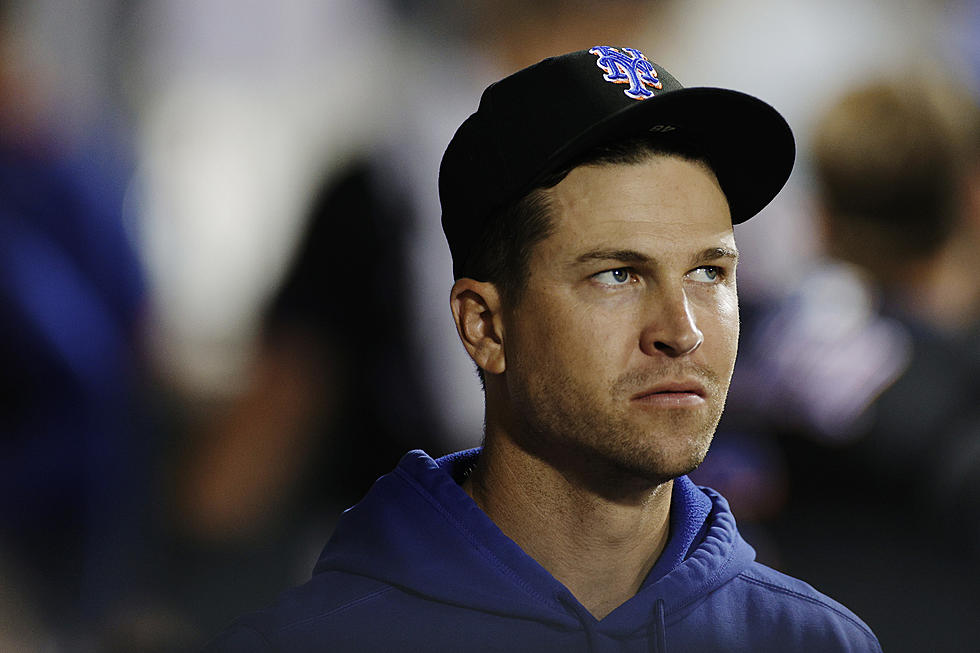 How Soon Will Jacob deGrom Return To Pitch For The NY Mets?
Getty Images
The New York Mets had an awesome first half of the season.  Manager Buck Showalter got the best out of his team and that was without Jacob deGrom, Max Scherzer, and Tylor Megill for a majority of the first half.  deGrom hasn't pitched since last July for the Mets and just recently had a minor setback when he experienced soreness in his shoulder.  He is scheduled to make another rehab start tonight and hopefully his last.  The Mets host the Yankees next week and what a story that would be if he makes his debut at Citi Field hosting the Yankees.  Here is my quick take on this from The Times Union:
New York Mets ace Jacob deGrom was feeling mild soreness in his shoulder on Monday ahead of Thursday's simulated game before his hopeful return to the Mets starting rotation. It's only a big deal because it's deGrom and he hasn't started a regular season game in over a year. The Mets chances of reaching the playoffs and beyond this season, hinge on the health of deGrom. Max Scherzer made his triumphant return, and has been pretty much flawless. The Mets need the same from the other half of the best one-two punch in MLB.
MJ Joey and I had on James Schiano from the Mets'd Up Podcast with us earlier this morning on Big Board Sports.  Below is our full interview with him.
It is good for baseball when Jacob deGrom is back on the mound.  I hope he pitches well tonight without any health problems and is back pitching in a Mets uniform in no time.
Ten New York Mets' Players Who Were Arrested, and Why
Professional athletes are just like us: sometimes, they get in trouble with the law. These ten New York Mets' players were arrested at some point, and here's why.
The Ten Most Common Jobs in Albany, New York Right Now
Albany, New York has thousands of residents, and thousands of jobs, and people are working these jobs more than others in the Capital Region.