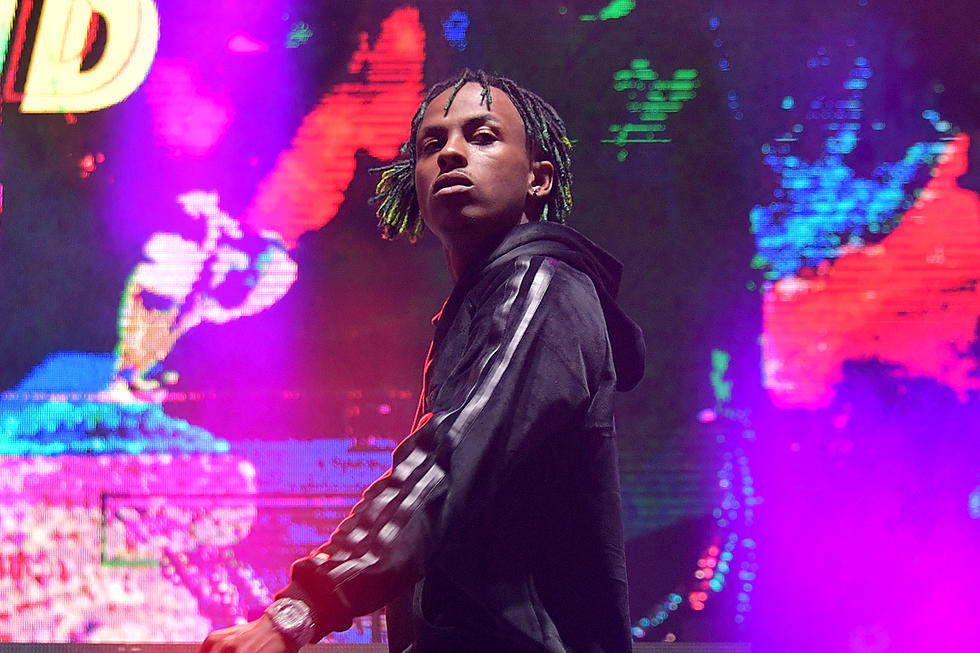 Happy Birthday, Rich The Kid!
Neilson Barnard, Getty Images
Today, July 13, is the birthday of Rich The Kid, who now turns 26.
Born Dimitri Roger, Rich got in the rap game early, releasing his debut mixtape Been About The Benjamins in 2013. Rich soon caught the attention of ATL indie label and management company Quality Control, the same company that housed artists like Migos and OG Maco. In 2014, Rich collabed with the likes of Young Thug, Rockie Fresh, Kirko Bangz, Yo Gotti and Riff Raff on his second tape Feels Good To Be Rich and linked with Migos for a collaborative mixtape. Rich is known for his continuous work ethic. In the last four years, Rich has made it a point to get in the studio with just about everybody—from Justin Bieber to PartyNextDoor to Wiz Khalifa—and keep fans supplied with a steady stream of music. In 2016, Rich launched his record label, Rich Forever, signing Famous Dex and Jay Critch a short while later. In June 2017, the camp dropped off their Rich Forever 3 project.
Last summer, Rich took his hustle to the next level by signing with Interscope Records. "I was talking to different labels, Columbia, RCA , Epic," Rich told XXL soon after signing. "I decided not to sign with Epic even after L.A. Reid offered me a crazy deal. [Senior Vice President of A&R at Interscope] Manny Smith & Interscope CEO John Janick understand me and my vision for myself and also my label. Interscope gave me the opportunity to take over the game completely and that's what I'm going to do."
Building off his major deal, Rich made 2017 and 2018 his most successful years to date. In March of 2018, Rich's Kendrick Lamar-assisted single, "New Freezer," went platinum. That same month, Rich dropped off his debut album, The World Is Yours, and things have been looking up for him ever since.
Check Out the 2018 Hip-Hop Music Festivals You Need to See