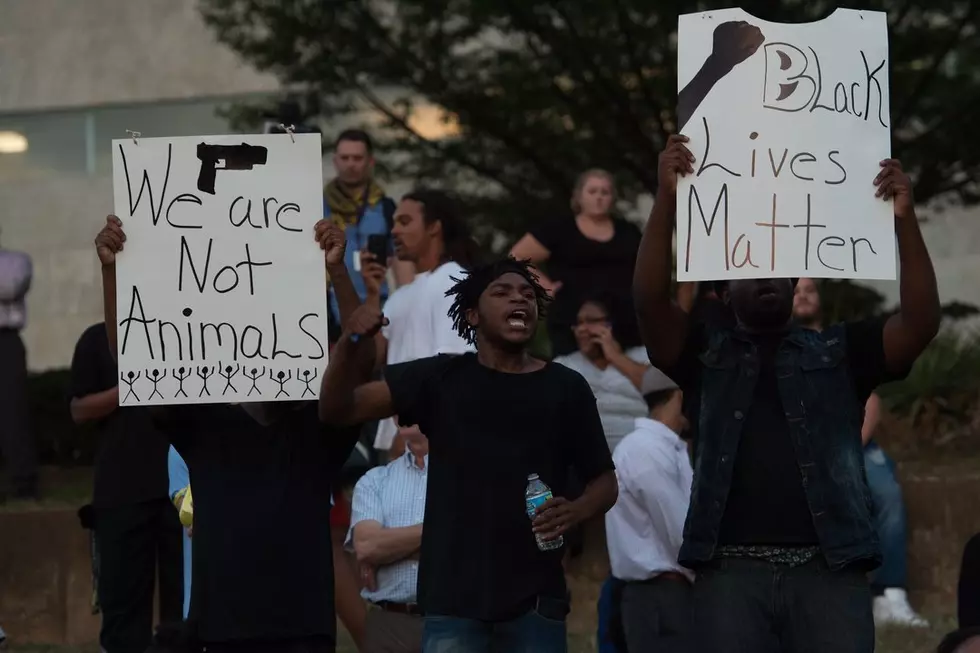 Ex-Cop Gets 10 Years For Murder
Nicholas Kamm, Getty Images
Ex-Dallas Cop Amber Guyger was sentenced to 10 years in prison after a guilty murder verdict.
Amber Guyger is convicted of entering 26-year-old Botham "BO" Jean's apartment, shooting and killing him on the scene. Guyger's defense team argued that Guyger mistook Jean as an intruder. Prosecutor did a good job on challenging Guyger's story in the end getting a guilty murder conviction. She [Amber Guyger] was facing anywhere from 5 to 99 years. Judge Tammy Kemp sentenced the ex-Dallas Cop to 10 years in prison. According to
NY Post
, Many criticized Judge Tammy Kemp actions after she embraced the convicted felon, gifting her with a bible and verse scripture from John 3:16.
"For God so loved the world that he gave his one and only Son, that whoever believes in him shall not perish but have eternal life."
"You haven't done so much that you can't be forgiven," the Judge told her. "You did something bad in one moment in time. What you do now matters." Judge Kemp tells Guyger before shes handcuffed and taking away to start her sentences. via
Dallasnews,
Brandt Jean - 28 year old always testify on the stand, "I think giving your life to Christ would be the best thing that Botham would want for you," he told her. "I love you as a person, and I don't wish anything bad on you." After leaving the stand he also embraces his brothers killer.
If you watched the full trial i can understand why Judge Tammy Kemp, gave Guyger the lighter sentences of 10 years and also understand why she embraced the murder. Clearly Amber Guyger made on of the biggest mistakes in her life ( if it really was a mistake ) prosecutors pointed out that she was in a relationship with another officer, 3-5 minutes before Botham death something happen to put Guyger is a dark mood to cloud her judgement. How many of us ladies had been blinded in discussion making over the opposite sex ? Something even simple as locking your car keys in the car after getting into a heated argument with a spouse? I have. Although Guyger is a Veteran Officer and should be trained to always be aware of her surroundings, she is a women with emotions that seem to impair her better judgement. I felt Judge Kemp took that into consideration.  We as the people should focus on what was accomplish; 1. Her mug shot was used - we are so used of the victim photo being portrayed as a thug or gangster. 2. We got a conviction - Police around the world has been getting away with murder for decades. I know most people wanted to see a tougher sentence for the fact that its a murder, and without a doubt it was a "regular" person he/she would of got life. - But what if it was you or someone you loved, would you want a life sentences or a second chance ?