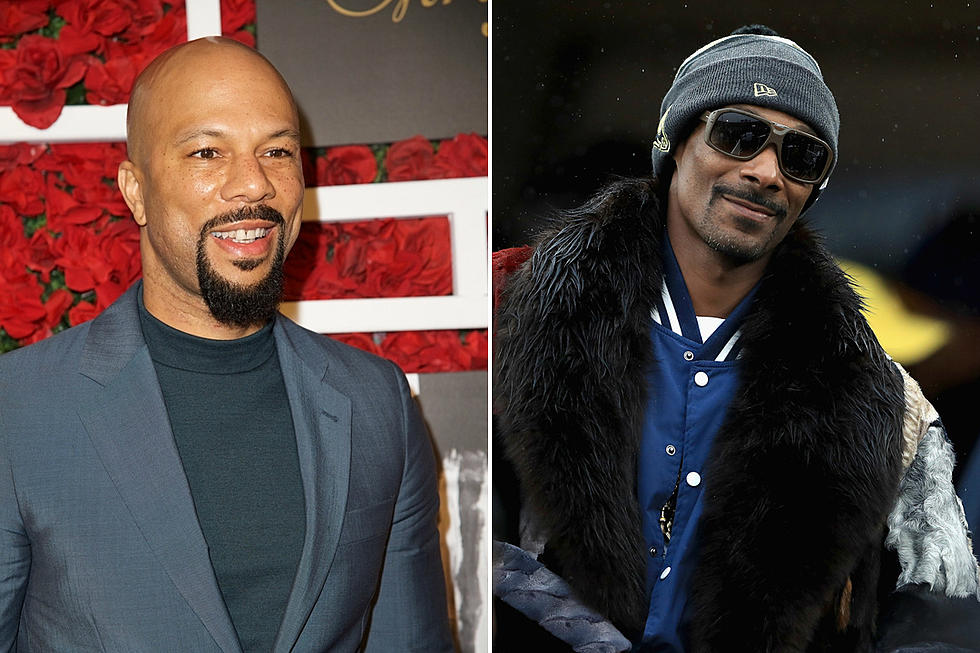 Common Thinks Snoop Dogg Is Entitled to Reference President Trump in 'Lavender' Video
Earl Gibson III / Sean M. Haffey, Getty Images (2)
Common is the latest MC to defend Snoop after being questioned by TMZ. The Chicago MC even gave the paparazzo a little history lesson.
"Hip-hop's always been about freedom of expression," Common said. "That's one of the most powerful things. If you think about the days of Public Enemy and you fast forward to Kendrick Lamar, hip-hop artists have always been speaking up and saying what they feel. If it's a president they don't like, if it's politician they don't like... I was just listening to KRS [One], and he was talking about Clarence Thomas back then. If you didn't like what was going on, you speak up. We're entitled to do that as people."
Snoop's politically charged video really blew up when Trump responded to it on Twitter. A day after the video's release, Trump attacked Snoop and claimed the situation would be different if Barack Obama was still president.
"Can you imagine what the outcry would be if @SnoopDogg, failing career and all, had aimed and fired the gun at President Obama? Jail time!" Trump wrote.
This response led to even more support from the hip-hop community. T.I. was among the loudest voices as he went off on Trump via Instagram.
"@Snoopdogg is a Fuckin Legend you Fuckin Tangerine Tanned Muskrat scrotum skin, Lacefront Possum fur wig wearing, Alternative face, Atomic Dog diarrhea face ass man!!!!," T.I. said.
Check out Common's thoughts on Snoop's video below.
40 Hip-Hop Albums Turning 20 in 2017