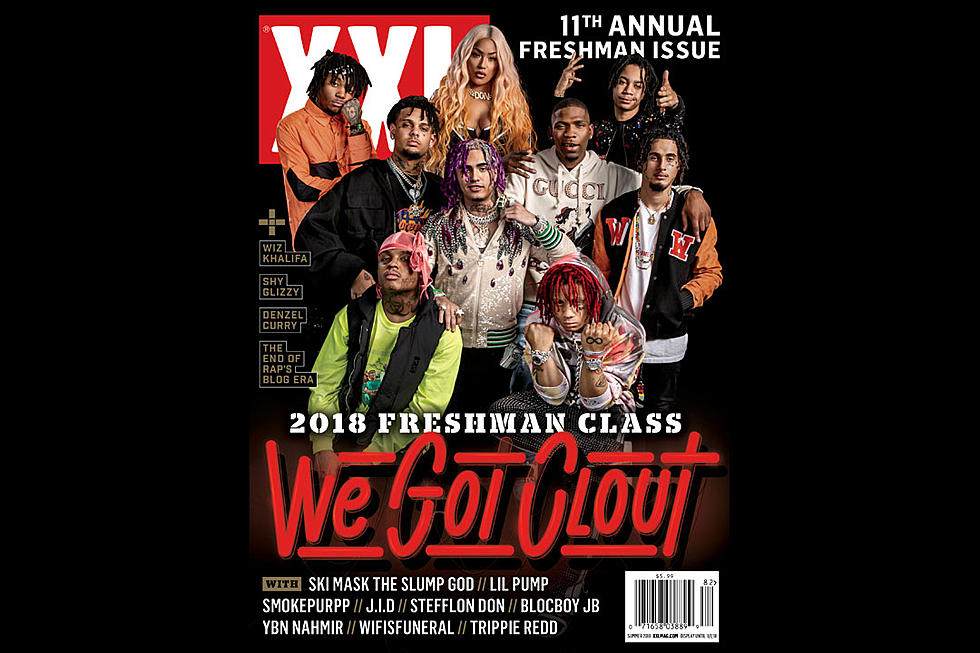 Here's Every Official Collaboration Between 2018 XXL Freshmen
XXL
Eleven years in and XXL's annual Freshman cover continues to be a hip-hop cornerstone. The 2018 class, which includes Lil Pump, Blocboy JB, Trippie Redd, Stefflon Don, Ski Mask The Slump God, YBN Nahmir, Smokepurpp, J.I.D, and Wifisfuneral, features the latest crop of rising talent—the leaders of the new school. These guys got next.
With the photo shoots, freestyles, interviews and cyphers all unleashed, this year's Freshmen are making the most of their spotlight, which includes using their shared honor to kick off some dope collaborations. The class has already shown lots of camaraderie and chemistry—four of these artists hail from the Sunshine State—so fans are sure to hear lots more cross-pollination within this year's Freshman class.
J.I.D and Ski Mask the Slump God pledged to work together on an official track after dropping a dazzling cypher. And Wifisfuneral also reached out to the Dreamville spitter to work together via Twitter—they were seen in the studio shortly afterward. Meanwhile, Lil Pump and Smokepurpp are longtime friends and collaborators with a bunch of collabs under their belt and presumably many more to come.
While the XXL Freshman cyphers offer a glimpse at the power of rap synergy, there's nothing like hearing rising artists joining forces on official tracks. XXL looks into these budding stars' history of working together to make some fire music.
---
"Nun of Dat" Featuring Lil Pump
---
"Broke My Wrist" Featuring Smokepurpp
"Ignorant" Featuring Smokepurpp
"Movin'" Featuring Smokepurpp
"Pinky Ring" Featuring Rick Ross and Smokepurpp
"Smoke My Dope" Featuring Smokepurpp
"What U Sayin'" Featuring Smokepurpp
---
458 Keez's "Batmobile" Featuring Ski Mask The Slump God & Wifisfuneral
Dantes' "Call Me Crazy" Featuring Ski Mask The Slump God and Smokepurpp
"Where's the Blow" Featuring Lil Pump
---
"Gucci Breakfast" Featuring Lil Pump
"Phantom" Featuring Lil Pump
---
"Crash" Featuring Smokepurpp
"Ghost Busters" Featuring XXXTentacion, Quavo and Ski Mask The Slump God
---
"Juveniles" Featuring YBN Nahmir
"Run It Up" Featuring Smokepurpp
Check Out the 2018 Hip-Hop Music Festivals You Need to See