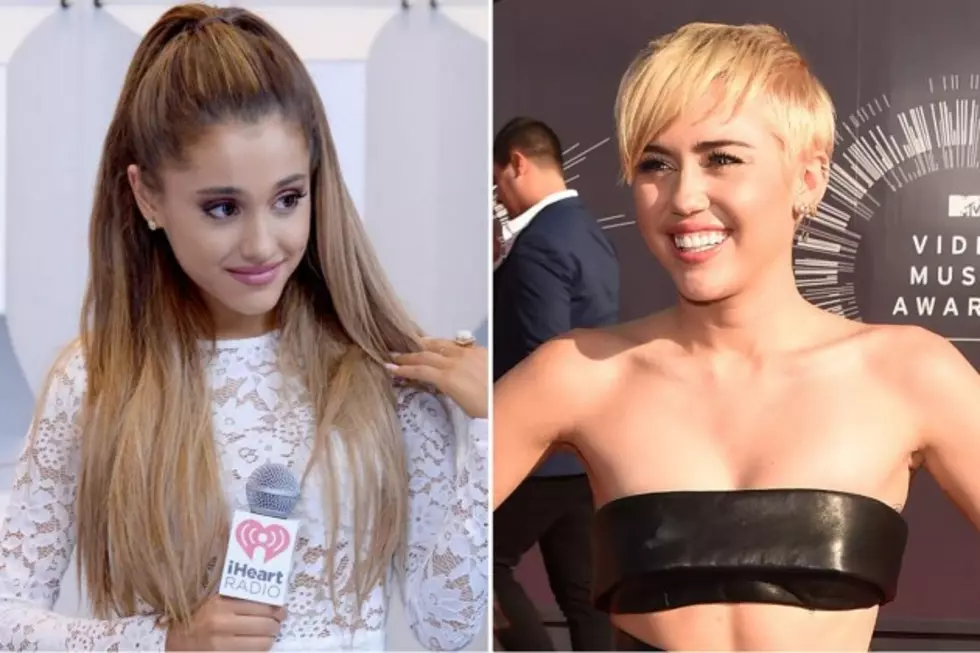 Ariana Grande Reached Out to Miley Cyrus for Advice About Diva Rumors
Bryan Steffy / Jason Merritt, Getty Images
"I was upset and I contacted Miley," the 'Problem' singer told UK's the Mirror. "I said, 'Miley, I'm so sad – what do I do? This isn't true. My heart is broken, I feel so bad.'"
Of course, Miley -- who is unfortunately all too familiar with the haters -- offered her friend some sound advice.
"She was like, 'Girl, don't even look at it. Just be happy that you're blessed. You have family and friends love you, you have fans that love you who know what's true and what's not,'" Ariana said of Miley's words of wisdom. "She added, 'It will blow over and tomorrow they'll be talking about something else.'"
And Ari took the 'Wrecking Ball' singer's advice to heart.
"[Miley] lives for love and that's something I do too," she explained. "She has a beautiful spirit and she made me feel so much better."
Still, when she was asked if she thinks that women have a tougher time in the music industry, Ariana was candid in her response, indicating that there is a double standard.
"If you see a woman working hard who is successful -- who doesn't stop until she reaches her goal, who is strong and has wishes and dreams she wants to fulfil, and works hard every day – you label them a diva," she explained. "But if you see a man doing that, you're like, 'He's incredible, he's an amazing businessman.'"
Arianators and Smilers, what do you think of Miley Cyrus' advice and Ariana Grande's response?
See Miley Cyrus, Ariana Grande + More Celebs Sans Makeup