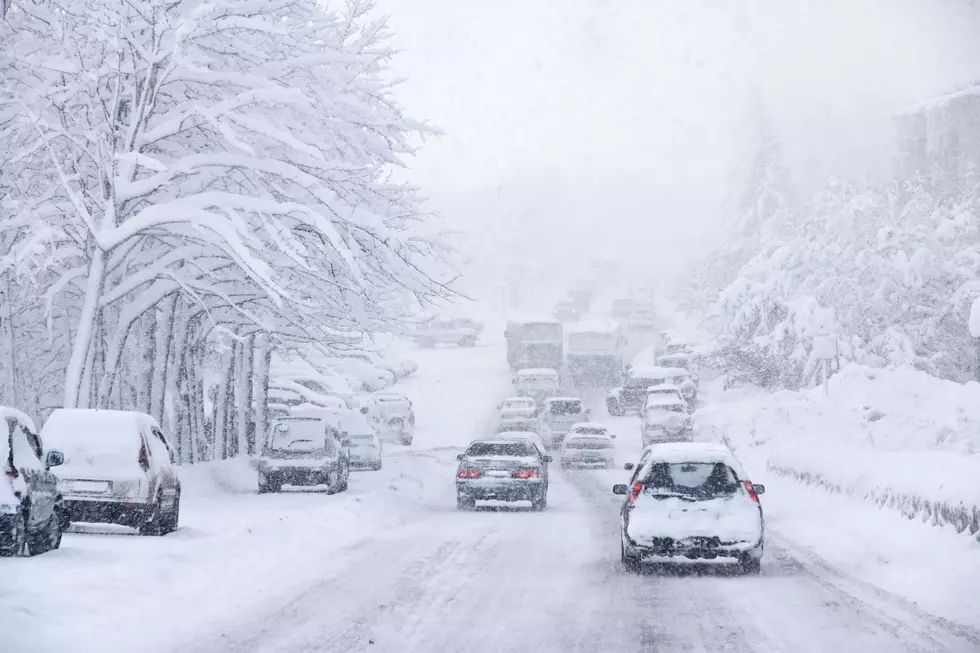 Albany Mayor Declares State Of Emergency Due To Snow Storm
Irina Igumnova
If you've lived in New York for a long time, today's snowstorm is nothing new to you. Today's conditions caused Albany Mayor Kathy Sheehan to declare a State of Emergency for the city.
Weather reports told us that we were expecting a significant snowstorm today. Early reports called for the storm to end this morning, but the pattern shifted and the storm lasted until the afternoon. Because of the extended duration of the storm, Albany has received more inches of snow than we originally expected
According to Times Union, Mayor Sheehan asked drivers to stay off the roadways because of the hazardous conditions of the roadways. She said, "The City's Department of General Services employees have been working around the clock since the first snow fell, however the rapid increase in snowfall over the last several hours has made travel especially difficult. Please stay off the roads and allow DGS crews the space needed to safely and efficiently clear the snow".
With a state of emergency comes several restrictions for parking on the roadways. The snow emergency will begin on Friday, December 18 a.m. Normal parking rules and regulations are temporarily suspended.
Here are the temporary rules-
During the first 24 hours of the snow emergency, all vehicles must be parked on the
even numbered sides of the street.
Beginning Saturday, December 19 at 8 a.m., all vehicles must be parked on the
odd numbered side of the street for the next 24 hour period. Vehicles may begin to
park on the odd-numbered side of the street beginning Saturday, December 19 at 7
a.m.
A state of emergency is very important here. Make sure your car is parked on the right side of the road, and avoid a costly fine.
Enter your number to get our free mobile app
Celebrities With Ties to the Capital Region
NEXT UP: Celebrities With Ties to the Capital Region