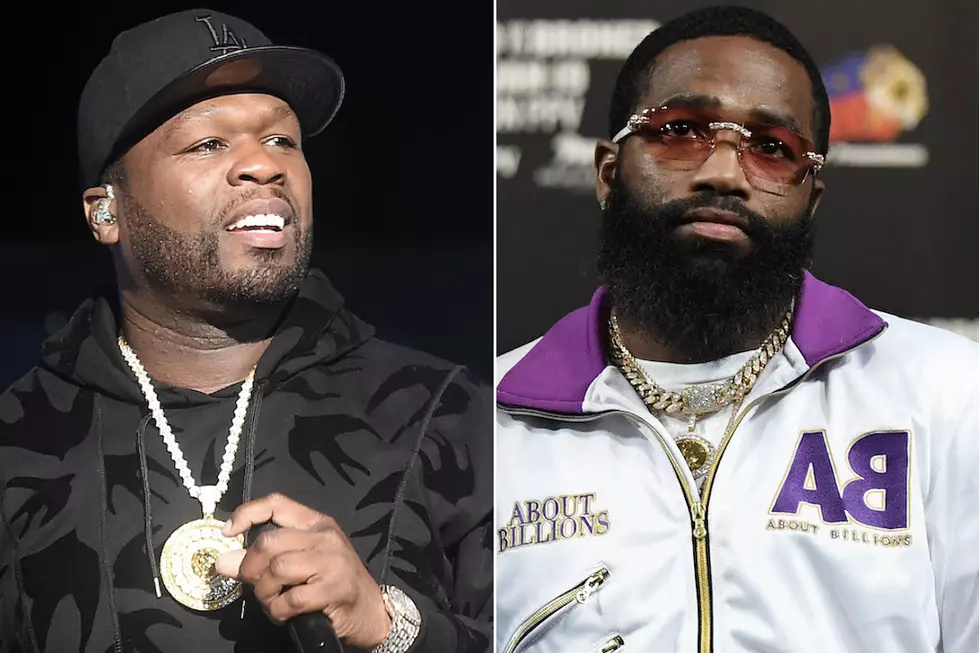 Adrien Broner busted trying to holla at Bhad Barbie
Jamie McCarthy / Ethan Miller, Getty Images (2)
Boxing star Adrien Broner should know better…maybe he got one too many punches to the head.
Dude got put on blast by 16 year old rapper Bhad Bharbie over the weekend trying to holla at her in her Instagram DM's.  I keep telling ya'll all the drama is on Twitter & Instagram.  This is not a good look for Broner, who just last year got caught up in sexual assault drama in a Cleveland night club.  The woman sued him and he was ordered to pay the victim $700k.  Now this fool is trying to contact a 16 year with a big ole mouth.  If you don't know who Bhad Bharbie is, she's the "Cash me outside, how bout that" chick.  If you follow her online, she doesn't hold her tongue when it comes to beef and putting folks on blast.
Danielle Bregoli known as Bhad Bharbie posted a screenshot from Broner saying, "Text me crazy girl."  SMH.  This dumb fool is 30 and she's 16.  After she blasted him, he had the nerve to say that Instagram should make people add their ages to their profiles.  Everybody and their momma know this girl is a teenager and out here acting grown except for this thirsty dude.  Out of allllllllllll the hot woman out here on the gram, you lookin at a 16 year old.
Shameful.  He isn't too bright.