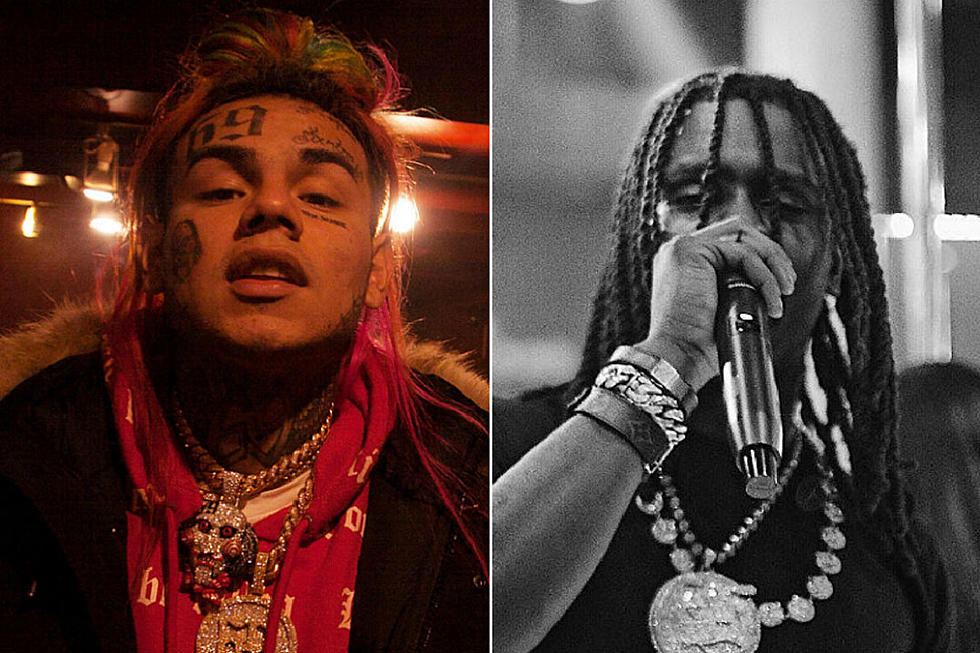 6ix9ine Investigated by Feds for Role in Attempted Chief Keef Shooting
Johnny Nunez, Getty Images / Benny Flash
Today (Dec. 19), TMZ reports that the federal government are looking into the Dummy Boy rapper's potential role in the attempted shooting of Chief Keef from over the summer. The unsolved shooting case, which went down back in June, is now under review with federal prosecutors, who are examining all the evidence to see if it could lead to any additional charges.
After a video conversation between 6ix9ine and Chief Keef's cousin Tadoe leaked last month, police believed that the video, in which 6ix9ine claims to have a "30 pack" on Tadoe, is connected to the shooting in June and that Tadoe was the original target.
"This is no coincidence," a rep from the New York Police Department said earlier this month. "We believe the video is directly related to the crime. We believe Tekashi69 ordered the hit on Tadoe -- who we now believe is the intended target."
In the video in question, 6ix engages in a heated FaceTime conversation with Tadoe. After hanging up, the Brooklyn rapper seems to imply he is willing to put a bounty on the Chicago rapper.
"I got a 30 pack on him, right now, Blood," 6ix9ine brags. "30 pack. Swear to God I got a 30 pack. Thirty-thou cash, right now."
A month later, Chief Keef, Tadoe and crew were shot at outside the W Hotel in NYC. 6ix9ine denied involvement in the shooting afterward and blamed Chief Keef's violent lyrics on someone wanting to lick shots at him.
6ix9ine is currently sitting behind bars awaiting the start of a federal racketeering case that could see him facing anywhere from 32 years to life in prison.
XXL has reached out to 6ix9ine's reps for comment.
See Photos of 6ix9ine on the Red Carpet and More