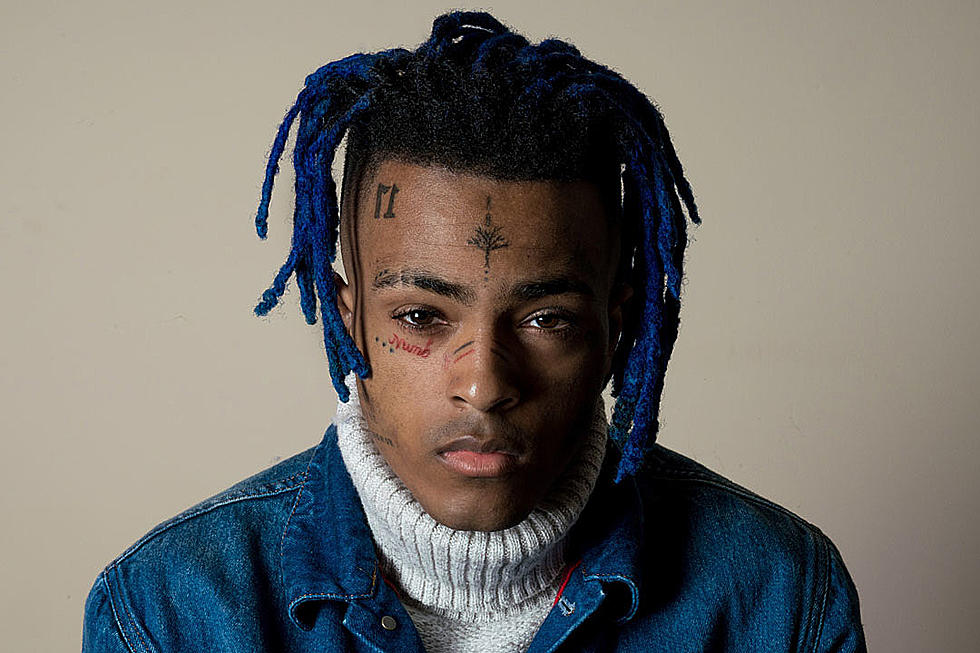 XXXTentacion's 'Skins' Album Debuts at No. 1 on Billboard 200
Jack McKain
XXXTentacion's posthumously released Skins album scores a big debut. According to a report the folks at Billboard published earlier today (Dec. 17), the LP has landed at No. 1 on the Billboard 200 albums chart.
The music publication says X's LP, which was largely produced by his trusted producer John Cunningham, moved 132,000 equivalent album units in its first week of release. Of this total, 52,000 came from pure album sales. Needless to say, that's an awesome opening.
X's new LP is a svelte one that you can listen to in less than 25 minutes.  It features a guest appearance from Kanye West. While there isn't a lot to listen to, it's a sizable reminder of the considerable talent that was lost when XXX was shot and killed during a robbery back in June.
Also scoring a big sales week was none other than Meek Mill, whose newly released Championships album held down the No. 2 spot on the chart. It moved 129,000 equivalent album units in its first week after moving 229,000 copies in its opening seven days. That was good enough for Championships to debut at No. 1 on the chart when in its first week of release after dropping a couple weeks back. Looks like Meek's latest is well on its way to platinum status.
Also collecting a spot is Gucci Mane, whose Evil Genius album landed at No. 5 on the Billboard 200. This debut marks the fifth time Guwop's gotten himself a top five debut. The project moved 51,000 equivalent album units in its first week, with 5,000 of that total coming from pure sales. 
See Behind-the-Scenes Photos of XXXTentacion at the 2017 XXL Freshman Shoot