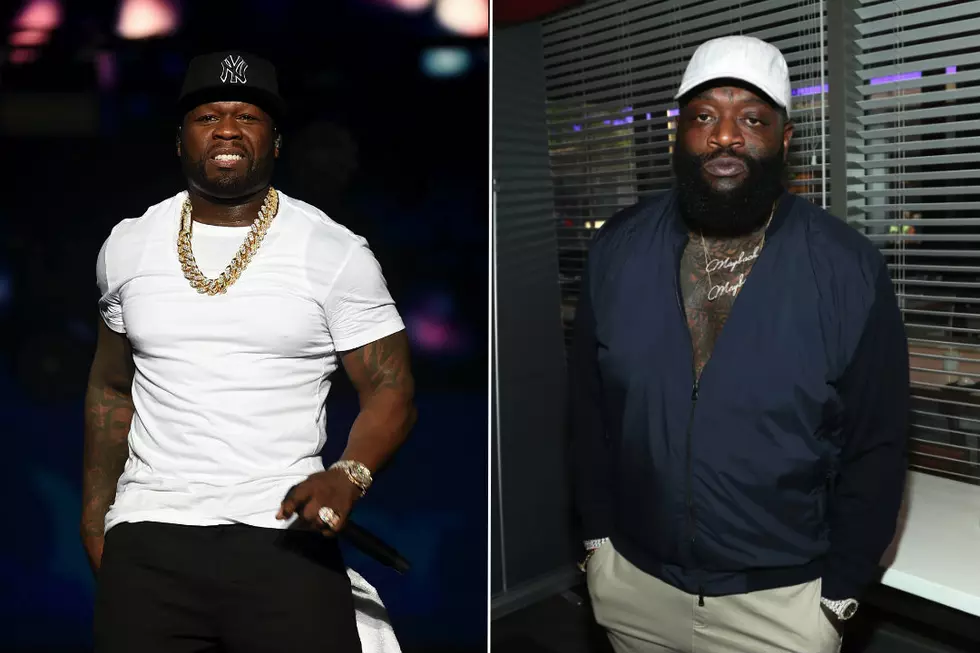 50 Cent Says There's Nothing He Respects About Rick Ross' Career
Jamie McCarthy / Jerritt Clark, Getty Images (2)
On Monday (Sept. 16), 50 stopped by Los Angeles radio station Real 92.3 for an interview with Bootleg Kev and DJ Hed when the topic of Ross came up. Kev referenced a comment 50 had made back in August questioning Ross' relevancy, which led to some more jabs from the G-Unit rapper.
"I know you just said something about Ross not being relevant enough to do music with," Kev began. "Well he just dropped an album and it's the number one album on the hip-hop chart and he just dropped a book that's doing well."
"How many did he sell?" 50 shot back. "Number one? Come on. What week was it? Some weeks 10 purchases make you number one."
View this post on Instagram
Kev then asked whether there was anything about Ross and his career that 50 has any respect for, and 50 did not mince words.
"No. There's nothing there. I never wanted to work with him," 50 replied. "Look, I understand from a perspective of someone who's just listening to what it sounds like. But does it matter that he's a correction officer? Does that ever matter? Look at the irony of the artists to come under him. Prison reform, and all of the wrongfully convicted and wrongfully treated people in the prison system while he's on the whole other side of them? So just look at it."
You can watch the full 50 Cent interview with Bootleg Kev and DJ Hed below. The Rick Ross conversation begins around the 22:50 mark.
Here's the Ultimate Guide to Rappers With Acronyms in Their Name