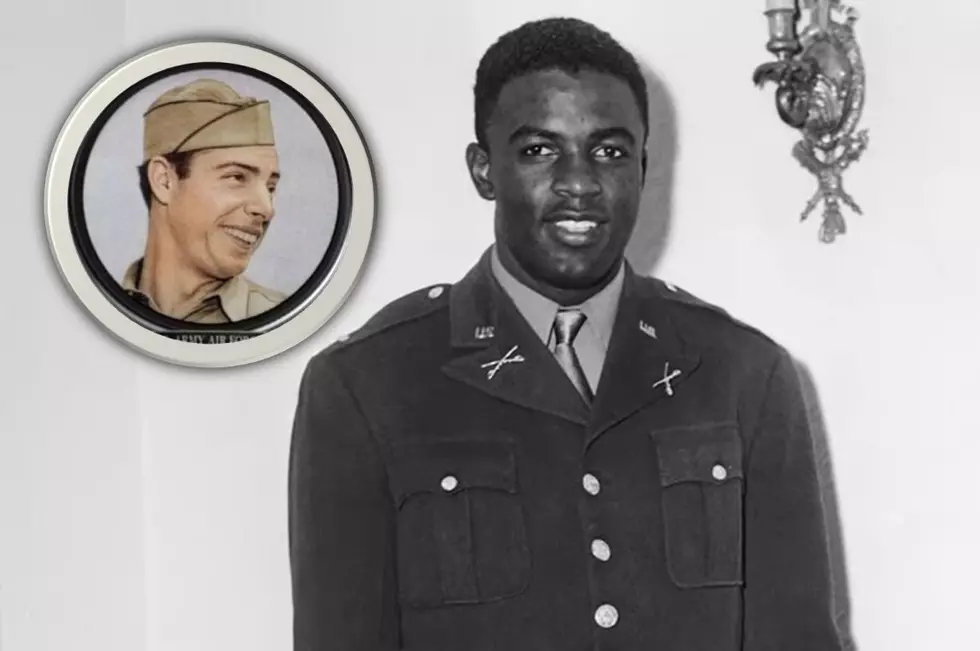 15 New York Pro Athletes Who We Honor This Memorial Day Weekend
YouTube / eBay
Memorial Day Weekend is upon us in the Capital Region, giving all of us a chance to honor those who have served our country.
During the 20th century, numerous professional athletes served our country in various branches of the military, and during many of the different wars that hit the United States during that time. All-Stars and future Hall-of-Famers put their illustrious careers on pause, and joined our armed forces both domestically, and overseas.
For some, their roles in the war were in more behind-the-scenes capacities, working jobs that aided those who were on the front lines. Others, however, were directly in the line of fire, fighting with enemy forces to protect the sovereignty of our nation.
Either way, these athletes-turned-soldiers deserve our recognition this weekend, and everyday, for the tremendous sacrifices they made in order to protect our freedom. That is why on this Memorial Day Weekend, here in the Capital Region, I urge you to take your family and friends, and celebrate this momentous holiday.
Out of the fifteen names on the list below, some may be a bit of a surprise to even the most die-hard sports fan. Every baseball fan knows the adversity that Jackie Robinson had to overcome in his career on the diamond, but may not know about his military service prior to breaking into Major League Baseball.
Some of the all-time great Yankees, from DiMaggio, to Berra, to Rizzuto, all spent time in the armed forces either before, during, or after their playing careers had come to an end, and for that, we applaud them.
Here are fifteen New York professional athletes who served our country, who we remember and thank this Memorial Day Weekend.
Fifteen New York Pro Athletes Who Served Our Country in Their Lives
A number of the most famous athletes of the 20th century served our country for a period of time, including these New York stars, who we honor this Memorial Day.
One Famous Athlete Born in Each of the Capital Region's 11 Counties
From the "big four" professional sports leagues, to the Olympics and beyond, a number of famous athletes were born and raised right here in the Capital Region. Here is one famous athlete from each of the 11 counties in the Capital District.