Cardi B's "Bodak Yellow" Is Now the No. 3 Song in the Country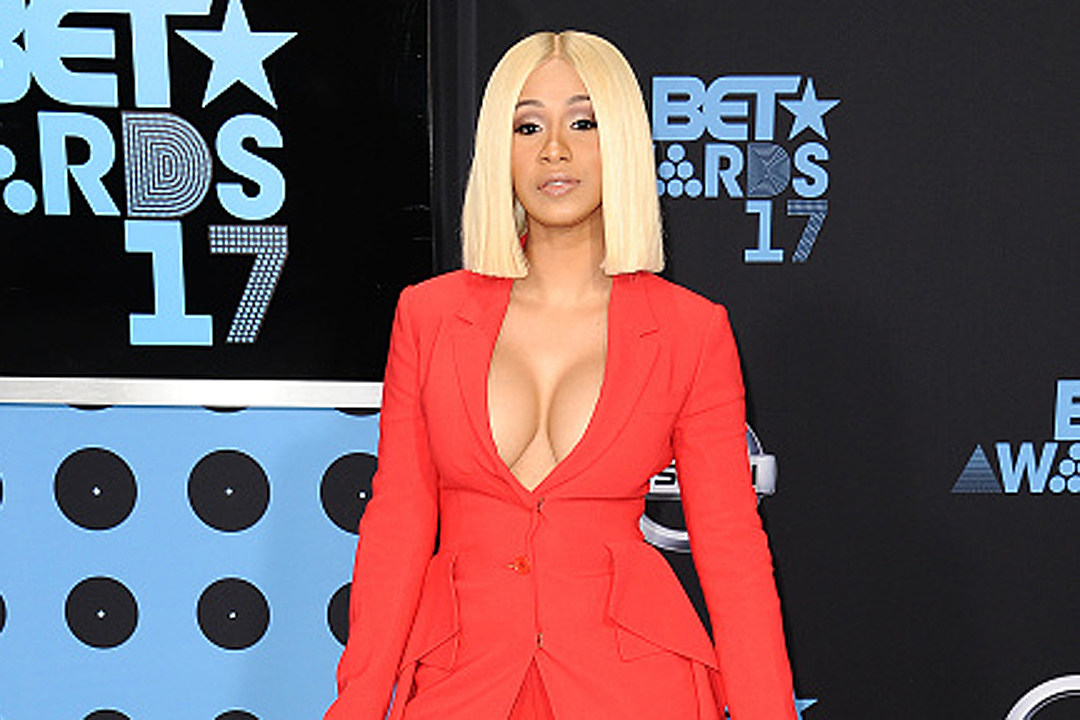 Cardi B's glow up continues. The reality-star-turned-rapper has officially cultivated her social media stardom, ambition and hustle into chart-topping success. Cardi's breakout single "Bodak Yellow (Money Moves)" is officially the No. 3 song on Billboard's Hot 100 chart. Cardi's summer banger jumped from No. 8 on last week's charts to claim the No. 3 slot, right under DJ Khaled, Rihanna and Bryson Tiller's "Wild Thoughts" and Luis Fonsi and Daddy Yankee's Justin Bieber-assisted "Despacito."
The track, which dropped back in June, borrows the flow from Kodak Black's 2014 song "No Flockin" and has become a female empowerment anthem for Cardi's faithful fanbase. Last week, the Dominican and Trinidadian artist tapped into her roots to up the ante on the song's traction. Cardi dropped the official Spanish version featuring New York City-based Dominican rapper Messiah on Friday and made a point to preview the track at the Dominican Day Parade in New York.
Cardi jumped on her favorite social media, Instagram, to share the news of this week's chart position with her millions of followers. "NUMBER 3 on the HOT 100 GOD IS GOOD," wrote Cardi. "Thank you everybody. It's all 'cause of you."
Do you think Cardi's fandom is big enough to push "Bodak Yellow" to No. 1?
See Photos of Rappers' Fashion Choices in 1997
Subscribe to HOT 99.1 on
Source:
Cardi B's "Bodak Yellow" Is Now the No. 3 Song in the Country