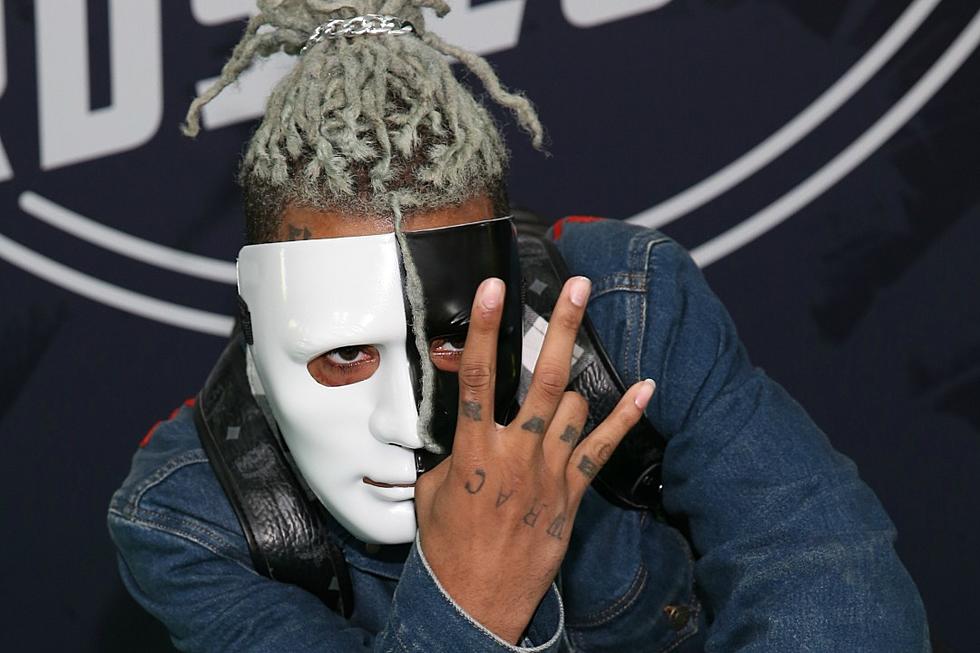 XXXTentacion Previews New Auto-Tune-Laced Track
Bennett Raglin, Getty Images
XXXTentacion has more new music on the way. Today (Jan. 4), the Florida rapper posted a snippet of an as-yet-unreleased song on Instagram, via an iPhone screen recording. According to the caption, the song may be titled "Heartbreaker."
The video begins with the recording being played, followed by the sound of distant, ominous keys. An unknown producer tag is dropped before the keys finish, signaling in loud and quaking drums.
X's Auto-Tuned voice swoops in on the track, bragging about dumping a girl once he's ready to move on. "I put Cartiers all over my bitch's face/She just got a pair, all because a nigga paid/Put her in the past, because you know, yeah you know/I smashed, yeah I smashed/Shorty let me smash, so i put her in the past, yeah i put her in the past," he sing-raps, his voice going up in pitch through each line.
In addition to all of this swirling around him, the already tenuous relationship between X and Ski Mask The Slump God may be worsening. XXXTentacion has evidently refused to do a song with Ski Mask, asserting that his former friend only wants his "energy." Whether the two rappers find a middle ground or not, X will continue to drop new songs.
Check out XXXTentacion's song snippet below.
See Behind-the-Scenes Photos of XXXTentacion at the 2017 XXL Freshman Shoot