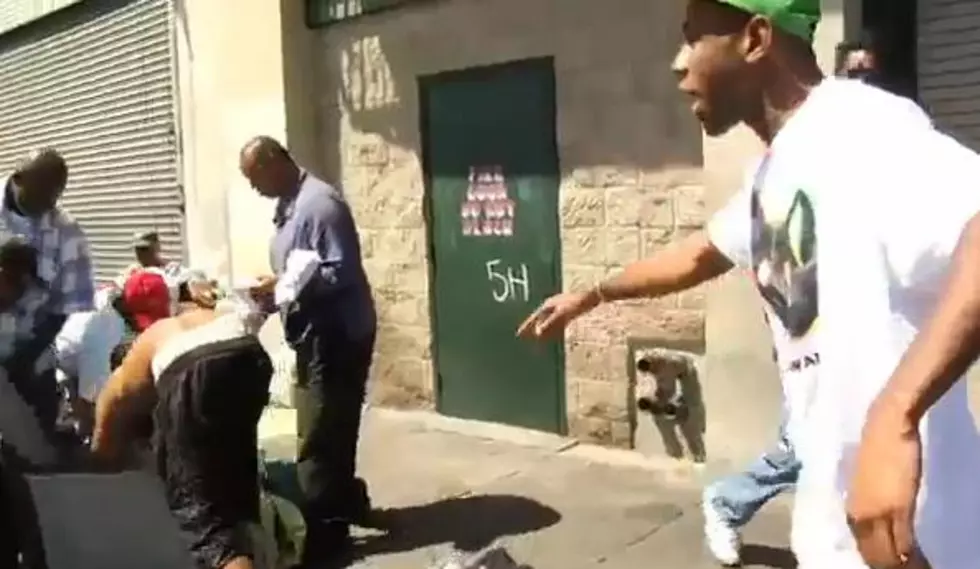 Tyler The Creator Gives Free Clothes To The Homeless! [VIDEO]
YouTube
Tyler, The Creator is one of the oddest people in music. Fitting that he's the leader of a group called Odd Future. He's adored by fans who admire his willingness to push the envelope with his lyrics and actions, and hated by critics for the same reasons.
Tyler has been criticized for his graphic depictions of violence against women, homophobia, murder and racism. Basically, Tyler gives zero f*cks.
His most recent bit of controversy happened in May of this year when he directed a commercial for Mountain Dew. The ad featured a battered woman on crutches examining a police line-up of several African American men and one goat.
Even with all the controversy around him, Tyler showed he's still a pretty generous guy in a YouTube video where he gives several boxes of clothing to homeless people in his native, California.
Don't miss Tyler and the rest of Odd Future at Upstate Concert Hall in Clifton Park. It's goin' down on July 18th and tickets are on-sale now. Keep listening to Hot 99.1 to find out how you can win a pair of tickets.