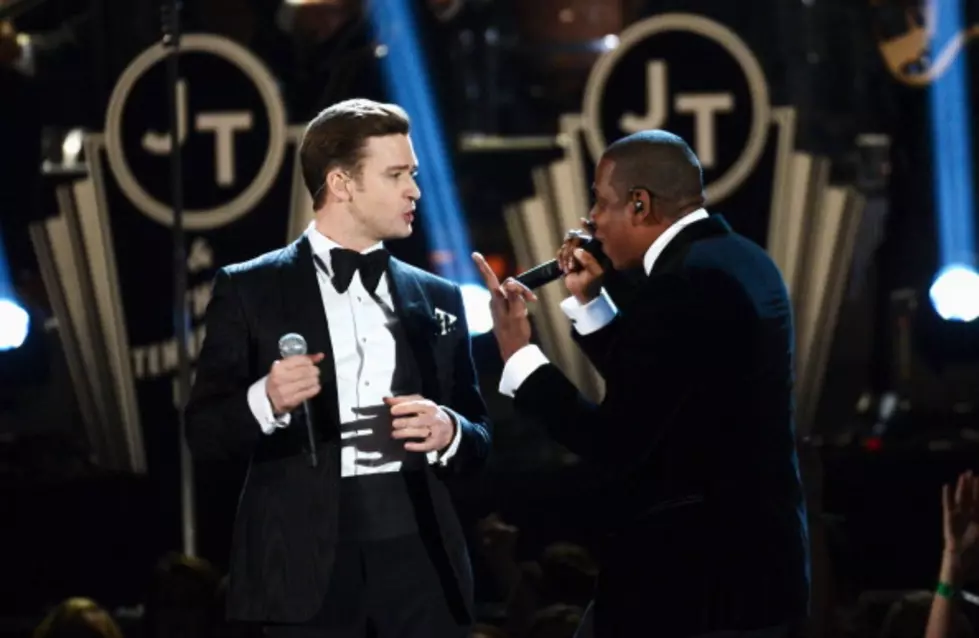 This Week's Hip Hop Album Sales – All Hail King JT!!
GettyImages
Justin Timberlake continues to sit alone at the top with his new album, The 20/20 Experience. The project was the top selling album for an impressive third week in a row. Surprisingly, the next highest selling R&B or hip hop album of the week wasn't Lil Wayne – instead it was Odd Future front man, Tyler, The Creator.
Tyler's album, Wolf, features appearances by Pharrell, Erykah Badu, Casey Veggies and Frank Ocean. The new project trumps Tyler's previous release, Goblin, which was released in 2011.
(1)Justin Timberlake – The 20/20 Experience – 139,000 (1,426,000 total)
(3)Tyler, The Creator – Wolf – 89,000 (89,000 total)
(5)Lil Wayne – I Am Not A Human Being II – 68,000 (285,000 total)
(12)Macklemore & Ryan Lewis – The Heist – 27,000 (553,000 total)
(36)Kendrick Lamar – good kid, m.A.A.d city – 13,000 (837,000 total)
(67)A$AP Rocky – Long.Live.A$AP – 7,400 (312,000 total)
(92)T.I. – Trouble Man: Heavy Is The Head – 5,300 (446,000 total)