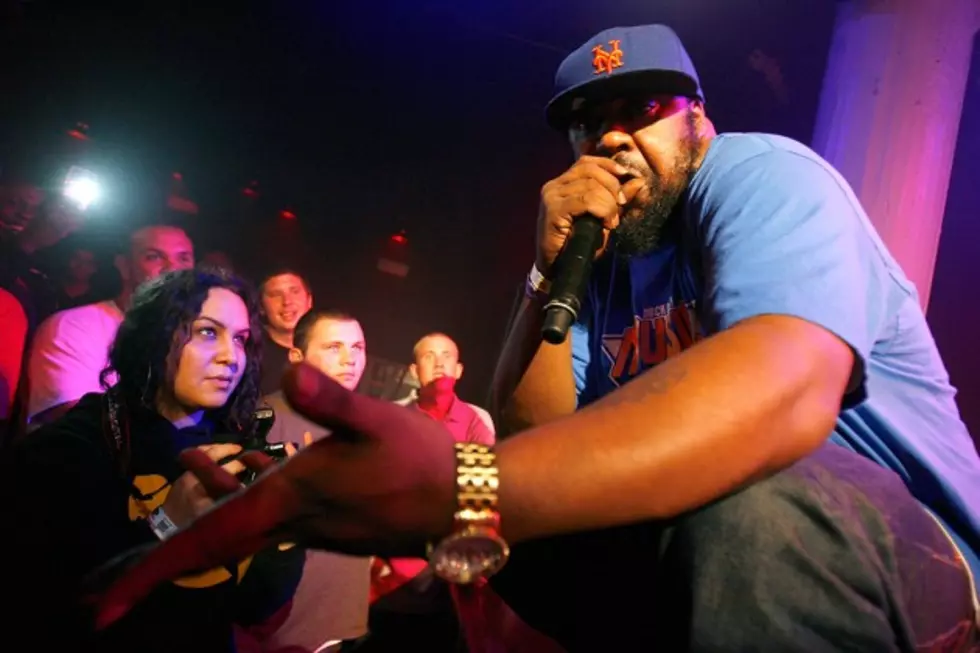 Sean Price's Death Sparks Fundraiser to Help His Family
Mike Lawrie, Getty Images
Hip-hop lost one of its most beloved rappers when Sean Price died at his apartment in Brooklyn, N.Y. on Saturday (Aug. 8) at the age of 43. As his wife and three children deal with his passing, Price's hip-hop family, Duck Down Music, has started a fundraising campaign to assist them.
"It is with beyond a heavy heart that Duck Down Music is sadly confirming that Sean Price passed away," reads the message on the crowdfunding site Crowd Rise. "He was 1/2 of the group Heltah Skeltah, a key member of the Boot Camp Clik, 1/3 of the group Random Axe and a successful solo artist, known simply as Sean Price. Funds are being raised to direclty[sic] assist Sean Price's family moving forward."
So far, over $19,500 has been raised to help Ruck's family out of a goal of $50,000 -- it's increasing by the hour. Hip-hop fans and sites such as The Fader, Ambrosia for Heads and RapQuote.com are among the more than 450 people who have donated to the cause.
"Thank you Sean Price for being a voice in my ear since I was 14 years old...for giving me strength when I felt weak, for making me laugh when I was sad and showing me that hard work is the only way to get true respect. Thank you. You will forever be missed," wrote one anonymous donor.
Earatik Statik, a fellow '90s rapper, simply wrote "Rest In Price."
If you'd like to donate to help Ruck's family, head here.
See Artists We Lost in 2015 (So Far)