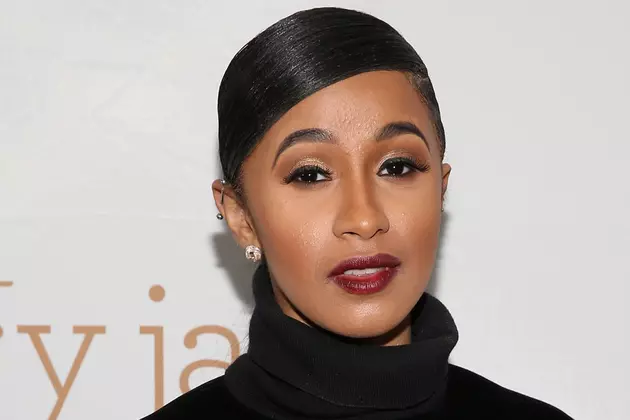 NYPD Says They Can't Find Proof Cop Put Cardi B in a Chokehold
Bennett Raglin, Getty Images
According to a report from TMZ, NYPD Assistant Commissioner Peter Donald said a full investigation was conducted by the department but proof of the chokehold happening could not be found.
Donald says commanders in each precinct around the area where the "Bodak Yellow" rapper says the incident occurred could not find any records or surveillance video that supported Cardi's claims.
The rapper had previously tweeted, "I can't believe this cop put me on a choke hole [sic] just now shit is crazy these NY cops don't know how to do they job FUCK 12." When asked by a fan on Twitter if the cop was White, Cardi confirmed he was.
The Bronx native has refused to offer more details of the alleged incident, which has led the department to believe the chokehold never happened. The NYPD has asked Cardi B to come forward and talk.
In music-related news, Cardi is preparing for the release of her debut album but recently revealed it may take a little longer for it to drop. "I wanted to drop next month," she said in a recent interview, referring to her initial October release. "Every single time I think I got all the 10 songs I'm like, I'm buggin'. These ain't it. It's just like, damn I'm competing with myself. I'm competing with the goddamn No. 2 record [on the Billboard Hot 100] and stuff."
Neither Cardi B or her team has yet to respond to the latest NYPD claims.
See 25 of the Best Hip-Hop Projects of 2017 (So Far)