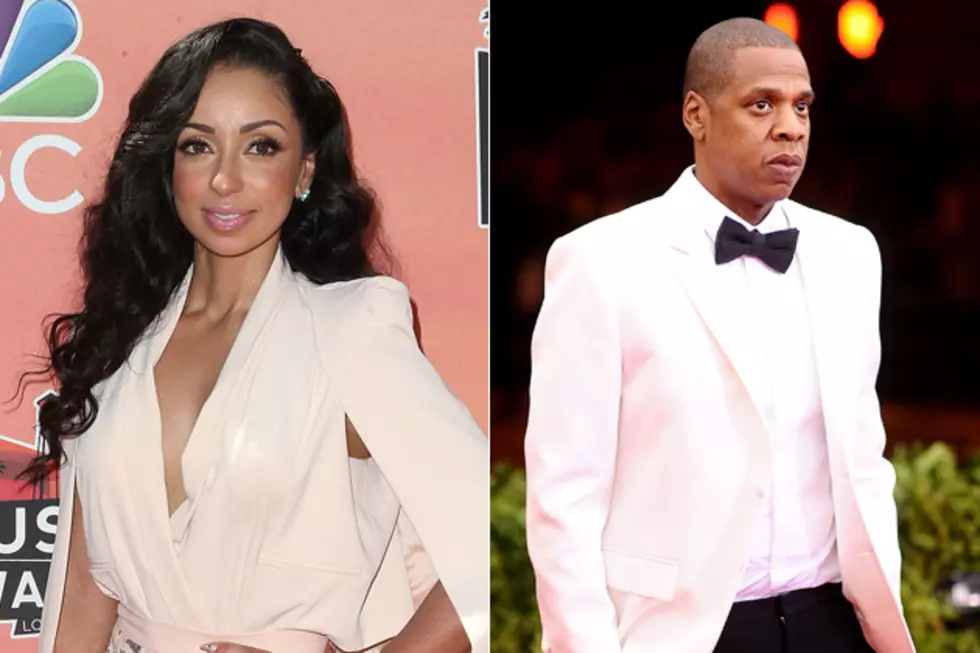 Mya Addresses Rumor About Affair With Jay Z
Frederick M. Brown / Dimitrios Kambouris, Getty Images
On June 19, the blind gossip website Crazy Days and Nights revealed that Mya is the answer to a past blind item they posted about a singer who supposedly had an affair with Jay Z. The original item read:
When people talk about Jay-Z and his mistresses, they often forget about a mainstay who has been there forever. She is the person he calls when he needs to be discreet and thinking about old times. She is that very short named R&B singer who hasn't had a hit in awhile and doesn't really even act or record any longer. She basically lives off the generosity of Jay-Z and a couple of other guys. She peaked at A-.
The 34-year-old singer addressed a fan's question regarding the allegations on her Instagram account in the comments of one of her photos.
"Never did, never was, never will," she wrote to the fan. "Illegitimate thirsty sources with no facts and that's the 'media' for you-especially today. I play second to no one, pay my own bills, have my own label, own management company, rely on God only and respect myself & marriage way too much for nonsense. False rumors are crafted for ratings & numbers. And miserable, unhappy people need someone to judge to deter the attention away from their own misery and feel better about their miserable lives."
The blind item post comes during a tumultuous time between Jay Z and Beyonce which started with the elevator incident with Solange Knowles, where it was rumored that Jay Z was flirting with someone at a party that caused Solange to become enraged at Jay Z.
Earlier this week, more suspicion was raised when during her On the Run concert, Beyonce changed the lyrics to one of her songs about misdeeds to reference her own marriage, which caused fans to wonder why she did that.