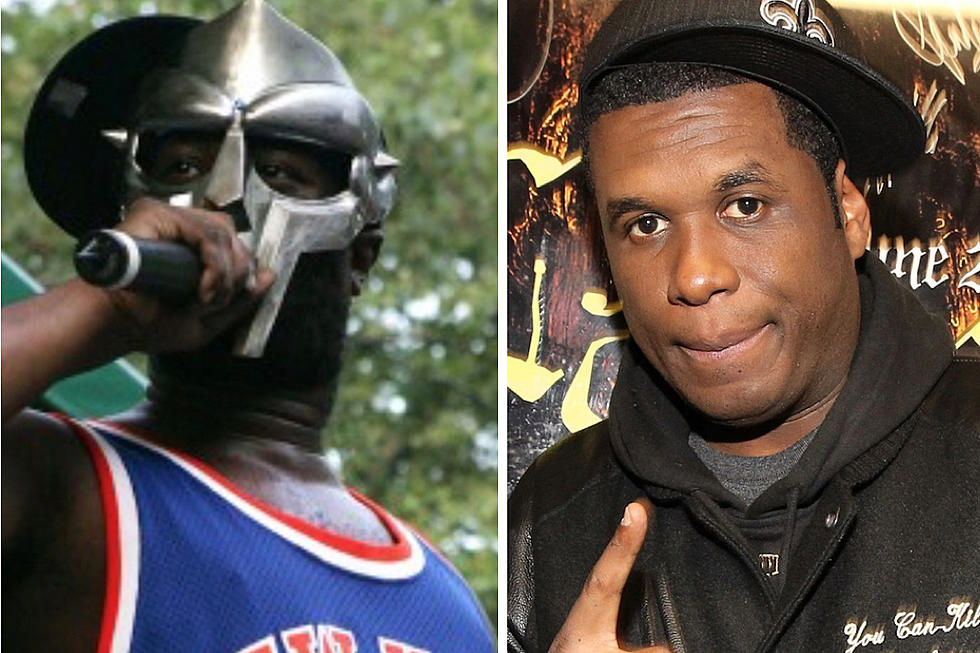 MF Doom and Jay Electronica Are Dropping a Collaboration This Year
Peter Kramer / Christopher Polk, Getty Images
MF Doom and Jay Electronica are two of the most reclusive rappers in the game. So it probably make sense to get these two guys together in the studio.
As DJ Booth points out, Doom hasn't dropped a new project since 2009's Born Like This and Jay Electronica has been keeping his solo debut album under wraps for over a decade. But it looks like these two artists will dropped a collaborative song together in 2017.
On Wednesday (May 31), Jason DeMarco, the VP and Creative Director for Adult Swim, jumped on his Twitter page and tweeted a list of artists who are contributing songs to the network's 2017 Singles Program (see above). Along with Doom and Jay Elect, fellow rappers Waka Flocka Flame, Your Old Droog, Migos, Thundercat, JonWayne and many others are delivering new tunes.
According to reports, Adult Swim will no longer be giving away MP3 downloads of the new tracks set for release this year. Instead, all of the songs will be available for streaming only.
Last year, MF Doom previewed a collaboration he recorded with Jay Electronica called "Light Years" at his performance showcase at SXSW. However, according to DeMarco, the Doom-Jay Elect collabo for Adult Swim is a "brand new track" that has never been released.
There's no word on when the song will hit the internet but this is good news for both MF Doom and Jay Elect fans.