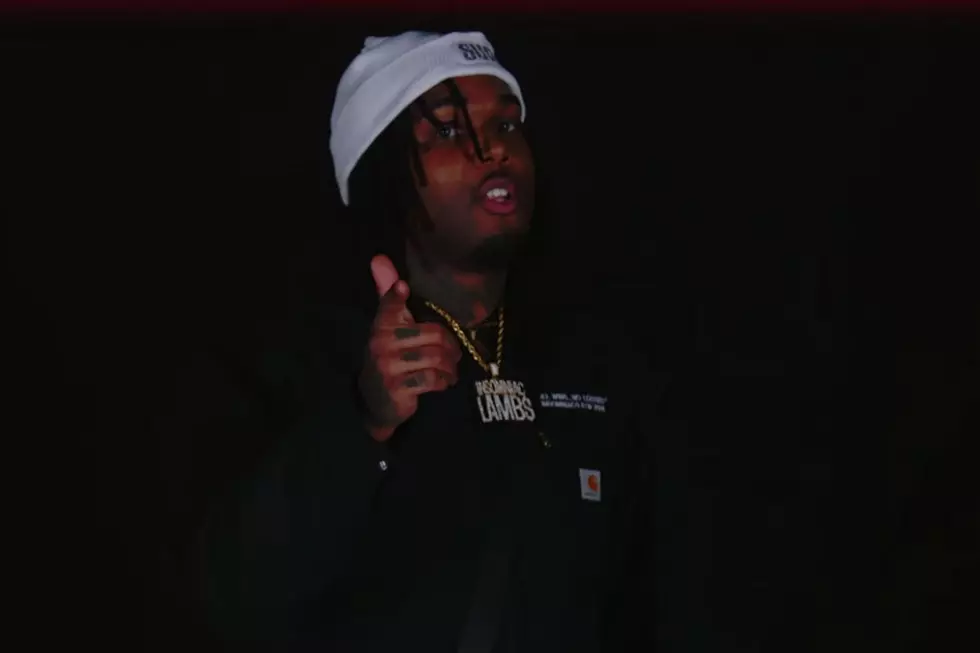 Lambs' Pitch for 2018 XXL Freshman
XXL
Before the 2018 XXL Freshman class will be revealed this summer, the Freshman hopefuls are here to show and prove why they deserve a spot in this year's class. The 10th Spot voting has officially launched, which means hip-hop's rising newcomers are vying for a spot on the 2018 XXL Freshman cover.
Cincinnati rapper Lamb$ is putting on for his city. The 25-year-old spitta has made a name for himself nationwide in 2014 with Fukk Karma and his 5 Burds EP. He's landed some hits both solo ("Digi Scale" has been viewed more than 500,000 times on YouTube) and collaborative ("2Door" and "Another Day" with Playboi Carti have each topped 1 million plays). Most recently, Lamb$ released a track titled "Drain Me," which already has 185,000 plays in two months and is quickly becoming Lamb$' next big hit.
Once you've voted, head over to XXL's YouTube page to take a look back at the 2017 XXL Freshman Class, which featured A Boogie Wit Da Hoodie, Aminé, Kap G, Kamaiyah, Kyle, Madeintyo, Playboi Carti, PnB Rock, Ugly God and 10th spot winner XXXTentacion.
See Every XXL Freshman Cover Over the Years