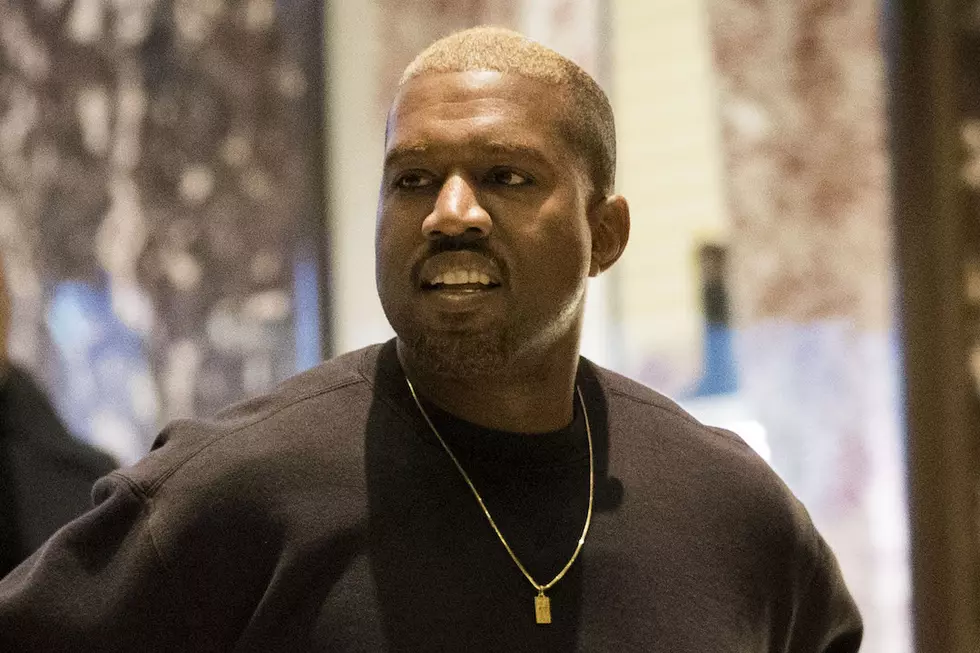 Kanye West's 'Genius' Being Taught in Washington University Course
Drew Angerer, Getty Images
Kanye West is the latest rap artist to have his music and career converted into a college course. St. Louis' Washington University is presenting a course dedicated to Yeezy called "Politics of Kanye West: Black Genius and Sonic Aesthetics."
According to the St. Louis Post-Dispatch, 75 students are registered in the course, which already has a waiting list to get in. The class is being taught by Dr. Jeffrey McCune, an associate professor in the African and African-American Studies and the Women, Gender and Sexuality Studies departments. He insists the course is not about exalting the controversial rapper-producer's musical achievements but rather connect students to the the issues of race, sexuality and politics as it pertains to his music.
"I always wanted to teach a course looking at black genius and the impossibility of black genius for the American public," he told the newspaper. "We're always thought of as maybe being articulate or smart but not really genius."
McCune believes the genius of West can be credited to hip-hop, which has given black and white artists a platform to reach their excellence. "Hip-hop is a way to show our creative genius," he states. "Kanye really uses hip-hop as a vehicle to display all of his talents, albeit some better than others."
McCune says that every aspect of West's genius and his failures will be explored in the 14-week course, including the spiritual aspects of The Life of Pablo album, his infamous George W. Bush quote and his "Swift Moment" with Taylor Swift at the 2009 MTV Video Music Awards.