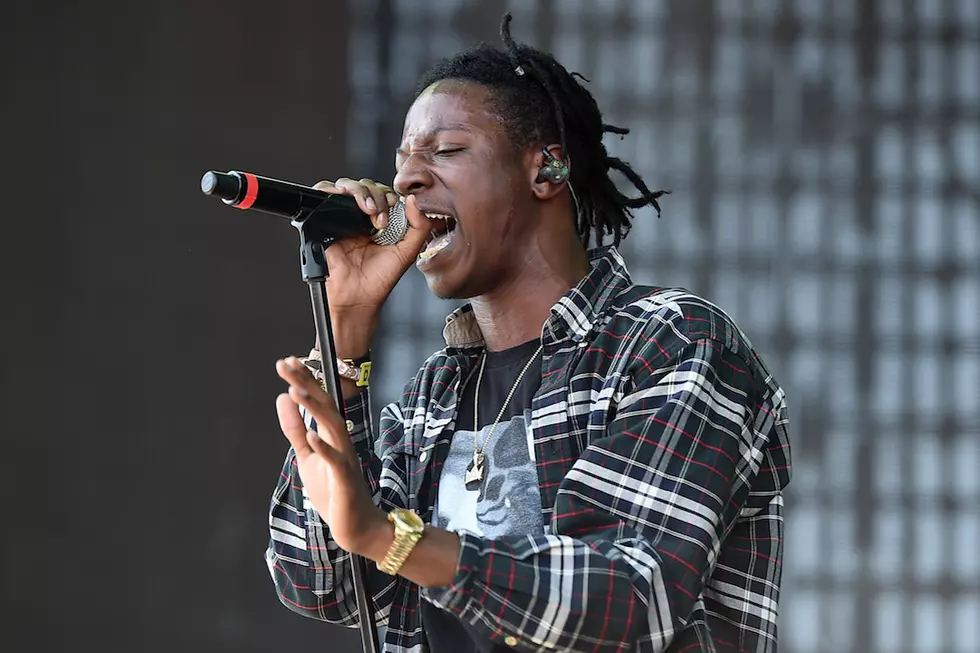 Joey Bada$$ Says He Would've Won a Rap Battle Against 2Pac: 'I Already Know I'm a Better Rapper'
Kevin Winter, Getty Images
Joey Bada$$ is no stranger to facing controversy when it comes to his career in the entertainment and music industry, but this time, he might have reached his peak.
The Brooklyn native sat down for a conversation with Genius for their Black History Month series, where he discussed names that have influenced his music. Once Bada$$ brings up Tupac, he shares some thoughts that social media is already debating heavily.
The A.B.B.A. rapper candidly told the music outlet, "I believe I am one of the minds that Pac said would spark to change the world. I'm probably not the one that is going to change the world; probably the one after me. It's a part of me wanting to have their messages travel further, because their messages resonate with me. I know there is a lot of people out there that resonate with me, who don't necessarily resonate with them." While those comments are more inspiring than controversial, what he says next definitely could become a topic of conversation among the hip hop community this week.
"I already know I'm a better rapper than 2Pac is," he says. "That's just facts. One on one battle, I'll flame Pac."
Claiming to be a better rapper than Tupac may not seem like a big deal to some of the younger rap fans, but old heads may see it as a belittling statement about the beloved late rap icon. Check out Joey's full interview above.
The 25 Greatest Rap Albums of 1996