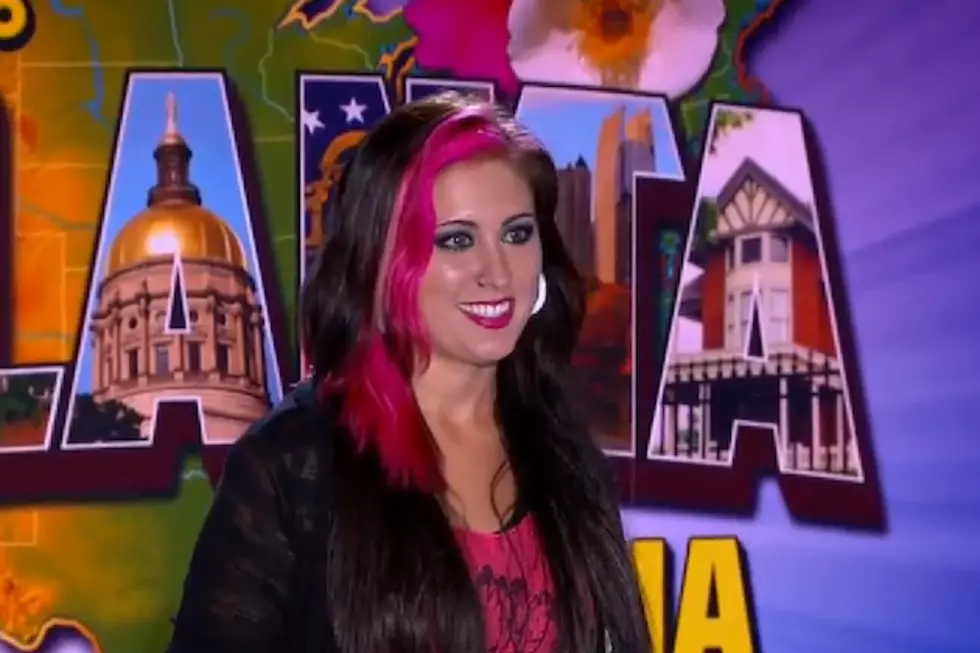 Jess Meuse Sings Original Song 'Blue Eyed Lie' on 'American Idol' [VIDEO]
FOX
'American Idol' may have only been an hour today (Jan. 23), but that doesn't mean there weren't notable contestants.
Take, for example, Jess Meuse, who sang her original song 'Blue Eyed Lie.'
The Slapout, Ala., native -- yes, that is the town's real name -- impressed the judges with her Stevie Nicks-like voice and songwriting ability.
Not surprisingly, she and her pink hair get three yeses. We can't wait to see this unique voice during Hollywood Week!
Watch Jess Meuse Sing Her Song 'Blue Eyed Lie' on 'American Idol'