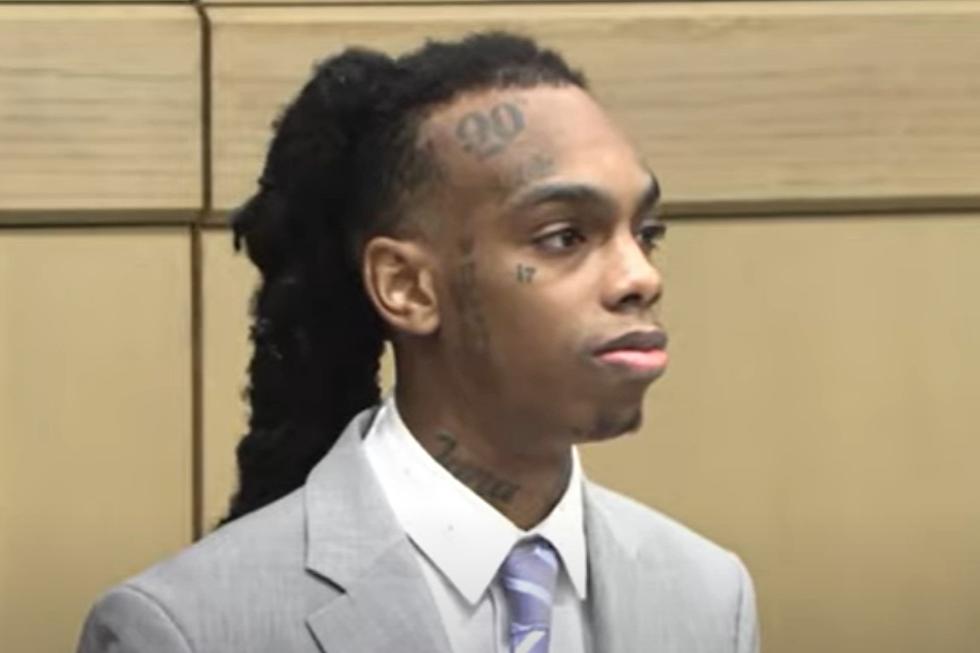 YNW Melly Murder Trial Day 15 – What We Learned
Law&Crime Network/YouTube
The YNW Melly double-murder trial resumed this week after an extended break.
What Caused the Delay in the Trial?
After resuming on Monday (July 17), day 14 of the trial concluded abruptly last Wednesday due to a member of the defense not feeling well. Judge John Murphy III, who is presiding over the case, then decided to resume day 15 today.
Day 15 of the YNW Melly Double-Murder Trial
Day 15 of the YNW Melly double-murder trial began around 9:30 a.m., during which Det. Mark Moretti continued his testimony. At the start of the trial, the court continued with reviewing messages between YNW Melly and his mother, Jamie King. Day 15 also focused heavily on cross examination and redirect examination. Throughout Monday's trial, multiple objections were sustained.
YNW Melly's Defense Begins Cross-Examination
At 10 a.m., a text conversation between YNW Melly and Peezy Gambino was read in court. A few moments later, the court focused on a noteworthy message that dated back to Oct. 26, 2018, the day of the murders. In one text, Gambino asks YNW Melly, "Are you okay." Melly replies "I did that...shhhh." After the prosecution ended the examination with Det. Moretti, YNW Melly's defense attorney Stuart Adelstein began the cross-examination.
"Dat" vs. "That"
During the cross-exam, the defense showed numerous texts where YNW Melly spells the word "that" as "dat" (the slang version of the word). According to Law & Crime Executive Producer Cathy Russon, the defense insinuated that the message was not written by YNW Melly, due to the written style of the message. Conversely, during Monday's redirect prosecutors noted several messages where Melly spells the word "that" correctly.
Multiple Suspects Were Labeled and Ruled Out
A total of 14 possible suspects were mentioned in court on Monday, many of which were ruled out. They included Quando Rondo, Fredo Bang, YNW Bortlen, David Hedgepath, Montrelle Rolle and others.
YNW Melly's Manager Was Previously Questioned
Also during day 15, Det. Moretti admitted to threatening several witnesses involved in the investigation with deportation and jail time. Mainly, YNW Melly's manager, Jameson "100K Track" Francois.
The state rested its case shortly after 2 p.m. and day 15 adjourned before 2:30 p.m. Additionally, YNW Melly's defense attorney David A. Howard requested a move for a judgment of acquittal. At this time, Judge John Murphy III will take the matter under advisement.
If found guilty, YNW Melly could be sentenced to the death penalty or life in prison without the possibility of parole. Day 16 of the YNW Melly trial takes place on Tuesday (July 18) at 9 a.m.
See video of day 15 of the YNW Melly double-murder trial below.—Allison Hazel
Watch the Entire Livestream of day 15 of the YNW Melly Double-Murder Trial Below
See 44 of the Longest Prison Bids in Hip-Hop History
C-Murder, Max B, B.G. and more.