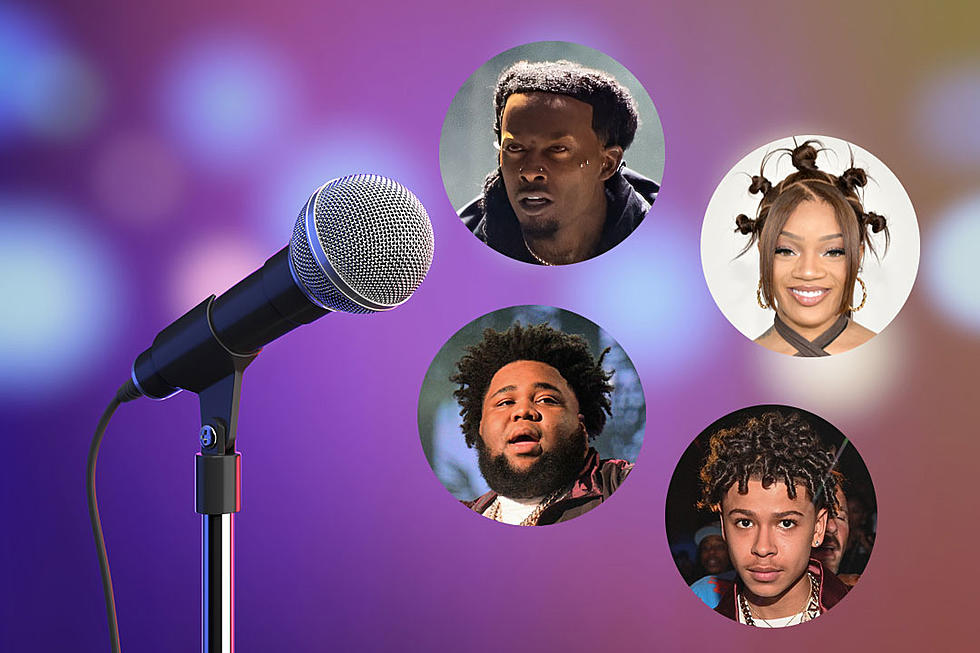 15 Rappers With the Most Unique Voices Over the Last Few Years
Joseph Okpako/Prince Williams (3)/WireImage (4)/Derek White/Getty Images
In hip-hop, rappers who have the most distinctive voices tend to stand out from the rest. Legends like DMX and Jadakiss are historically top-of-mind for fans when discussing unique vocal tones and how they enhance their deliveries when rhyming. However, there are plenty of newer artists whose unique voices have made their music immediately recognizable to the current generation of hip-hop heads.
Playboi Carti has captivated a cult-like following, a fan base affectionately referred to as Vamps, primarily based on his high-pitched vocals. Over the past five years, the often-mysterious Atlanta native has taken the scene by storm using what many call his "baby voice," which has inspired many other hip-hop acts to emulate his sound. In fact, the executive responsible for signing Playboi Carti to Interscope Records in 2016, current President of Urban A&R at Geffen Records Aaron "Dash" Sherrod, cites Carti's unique voice as one of the first things that caught his ear.
"I understood the beat, and I understood the melody, but his voice?" Sherrod told XXL in 2020, when speaking on discovering Playboi Carti. "That s**t was unheard of. That was super important, probably the most important thing other than the fact that all of the kids like him."
On the flip side, the late Pop Smoke's deep, growling tonality sets his music apart much in the same vein as Playboi Carti's falsetto. Just prior to his tragic passing on Feb. 19, 2020, Pop used his thunderous yet even-keeled vocals to catapult Brooklyn drill music into the mainstream.
Other rhymers who've uplifted a new generation of hip-hop through their distinctive vocal tones include GloRilla, whose low-range, almost baritone sound has made for various ratchet anthems just as much as Rod Wave's dynamically smooth intonation immediately sets the tone for his emotional brand of rap-crooning.
Here, XXL takes a look at the new crop of rappers who have the most unique voices in the current state of the game.
See 15 Rappers With Unique Voices Over the Last Few Years