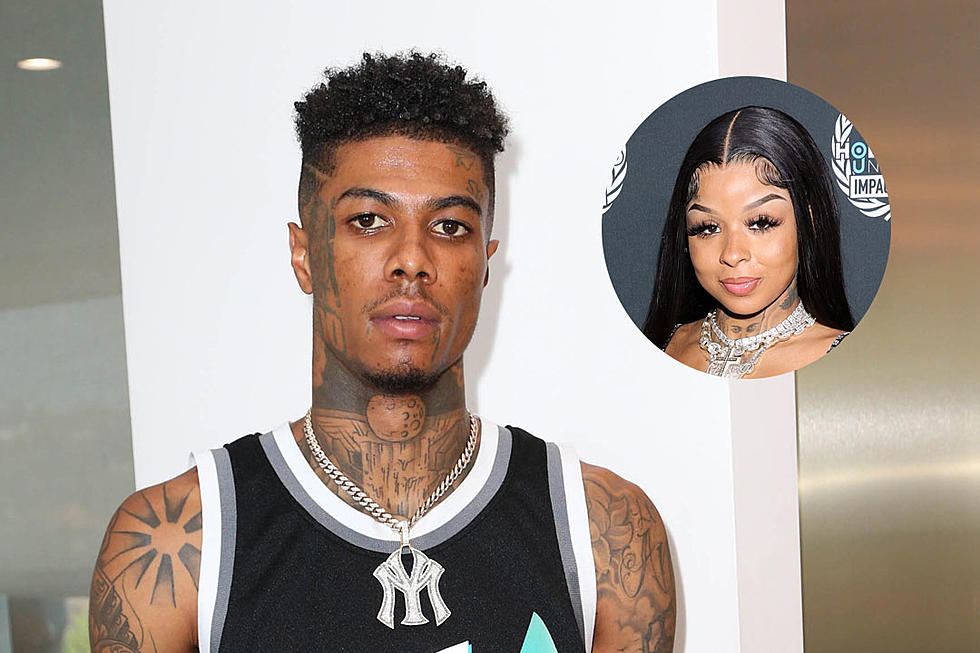 Blueface Calls Out Chrisean Rock for Making Their Son an Instagram Page and Adding a Booking Email
Maury Phillips/Getty Images for Wealth Garden Entertainment Juneteenth Celebration/Arnold Turner/Getty Images for Hollywood Unlocked Impact Awards
Blueface is airing out his issues with Chrisean Rock since giving birth to their son, and his latest grievance is the fact she made the child an Instagram page with a booking email.
Blueface Is Angry His Newborn Son With Chrisean Rock Has an Instagram Page
The Blueface and Chrisean Rock saga continues following their newborn son's birth. Now, Blueface is going at Chrisean for creating an Instagram page for the baby, named Chrisean Malone Jr. On Thursday (Sept. 7), Blue went on Twitter and called out Rock for making the social media account for their child and putting a booking email on the page.
"Baby got a instagram with a booking email in the bio at 2 days old he taking bookings already this lady had a baby for clout dam shame," Blueface tweeted.
"Since she didn't wanna let me see my son come out I guess I gotta book cuz for a show," Blueface continued. "What's the baby booking rate ! I'll pay it but he gotta come meet his family. Somebody email an lmk how much to book chrisean jr to meet his new family."
Chrisean Rock Gives Birth to Her Son With Blueface
On Sept. 3, Chrisean Rock gave birth to her first child. She recorded the moment on Instagram Live. Blueface was not present for the delivery. This marks his third child and first with Chrisean. Since Rock gave birth, she and Blue have been at odds because he wasn't invited to the delivery and she continues to fire back by explaining her decisions. Blueface claims he will file custody for the child if she doesn't put priority on caring for the child properly.
Take a look at what Blueface has to say about Chrisean Rock in his tweets and see the IG page with booking email she made for their son below.
See Blueface's Tweets Going at Chrisean Rock
See the Instagram Page Chrisean Rock Made for Her Son With Blueface