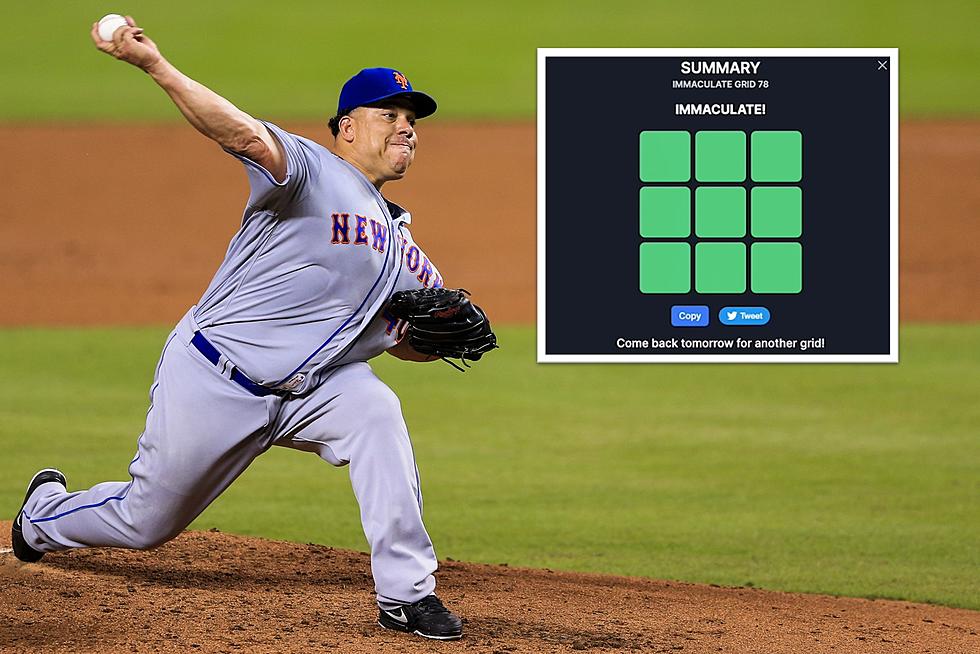 Ten New York Baseball Players Who are 'Cheat Codes' for This Viral Game
Getty Images / YouTube
If you are suffering from an addiction to playing Immaculate Grid, trust me, you are not alone.
If you're a baseball fan, and haven't tried playing the new baseball knowledge-based game Immaculate Grid, I highly recommend that you give it a try. Each day at midnight, the folks at Baseball Reference put out a brand new "grid" for players, and you have until the end of that day to solve it.
In order to solve all nine elements of the 3x3 grid, one must think of a baseball player, past or present, who fits the criteria. For example, you may have to think of a player who has played for the Yankees and the Phillies, or a player who played for the Yankees and won League MVP.
The options are endless, and some days, the frustration is endless, as well.
In order to master the Immaculate Grid, it's helpful to study-up on the players who are considered journeyman. Retired pitcher Edwin Jackson, for example, played for 14 of the 30 MLB teams during his career, a league record as of 2023. That said, plenty of other players have played for over 10 teams in their career, and many of those players spent time in New York.
Here are ten "journeyman" MLB players, all of whom spent time in New York, who may help you win your next Immaculate Grid round.
Ten New York Baseball Players Who are 'Cheat Codes' for Viral Game
Baseball fans across the country are addicted to the new game 'Immaculate Grid', and if you find yourself playing the game, use these ten New York players.
These 12 New York Athletes Were Featured on Video Game Covers
Sports fans from around the globe have purchased, and enjoyed, video games featuring the likenesses of these New York athletes.