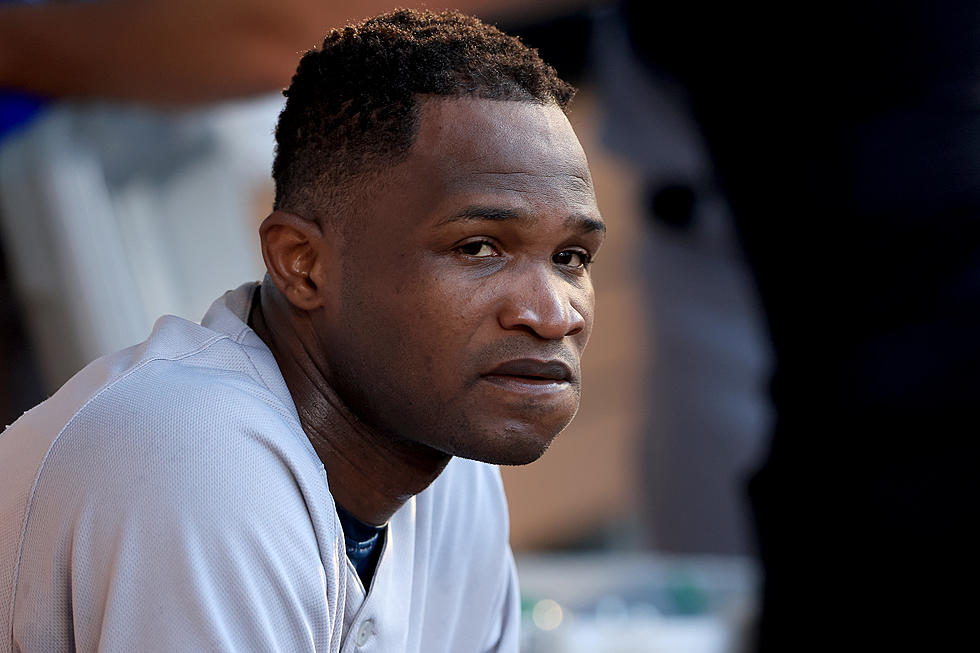 Sources: New York Righty Was 'Belligerent', Intoxicated at Stadium Tuesday
Getty Images
Domingo German is no longer a member of the 2023 New York Yankees.
The right-handed starting pitcher had had a rollercoaster season in The Bronx before Wednesday's news broke. In a three-game span to end the month of June, for example, German gave up 15 combined earned runs over two of his starts, then proceeded to throw a perfect game against the Oakland Athletics in his third start during that span.
Unfortunately, the latest updates on German are far more concerning than simply pitching poorly. To make matters worse, they relate to issues that he's been having away from the field, and ones that you can't fix overnight.
---
Domingo German's Alcohol Issues, 'Belligerent' Behavior Detailed in New Report
A report from SNY's Andy Martino shared concerning details surrounding New York Yankees' starting pitcher Domingo German, who was placed on the Restricted List by the team on Wednesday evening. Ahead of yesterday's game against Tampa Bay, it was announced that would be away from the team for the remainder of the season after agreeing to submit to inpatient treatment for alcohol abuse.
The announcement from the team was not related to German being scratched from his start on Monday, then coming into the game out of the bullpen later in the game. That was related to an armpit injury, according to sources.
That brings us to the report that came out on Thursday, a report that rocked the New York baseball world. Martino reported that German was being belligerent in the New York Yankees' clubhouse on Tuesday, and was later determined to be under the influence of alcohol.
It was also said that he seemed to have no control of his emotions at the time, and teammates were visibly shaken by the incident when asked about it by reporters.
At this point, all we can do is hope for German's recovery as a person, let alone as an athlete. For every accolade and strong performance that he's had during his baseball career, there seems to have been an incident that's derailed his progress.
At the end of the 2019 season, German was suspended 81 games for violating Major League Baseball's domestic violence policy. He's also violated the league's banned substances policy multiple times in recent memory.
He's a great athlete, but one who has his demons, which is an all-too-common story. Hopefully, this time away from the game will help him begin his journey to recovery.
Ten Reasons the 2023 New York Yankees Appear to Be on Life-Support
It's the middle of June, and there's still over half of the 2023 MLB season remaining, but fans are getting anxious as the New York Yankees fade fast.
Judge Becomes 16th NY Yankees' Captain, Joining These Players