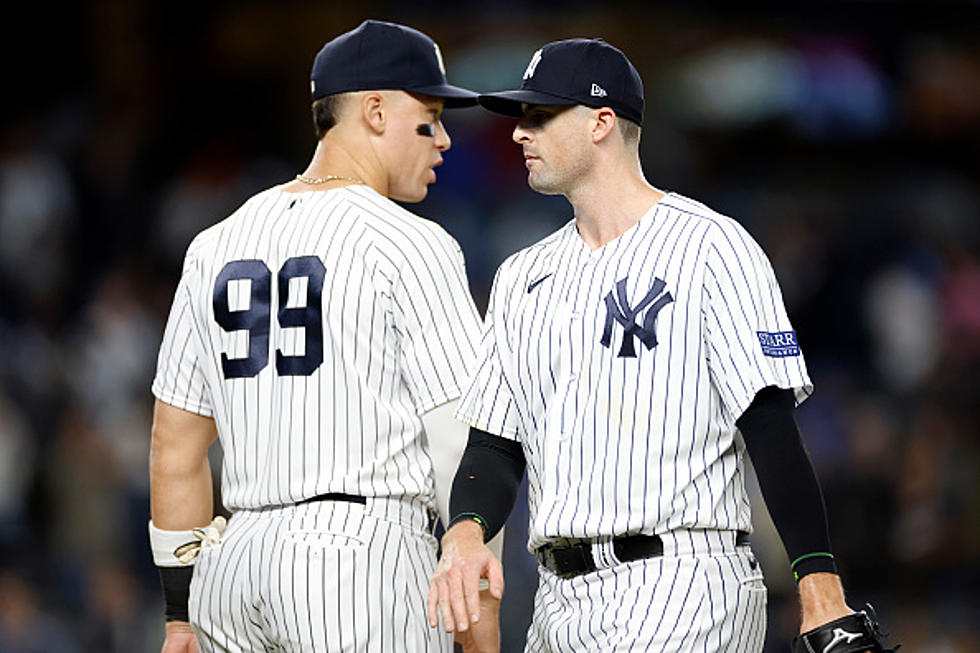 Judge's Input Key To Fixing New York Yankees
Getty Images
New York Yankees' general manager Brian Cashman is going to have a busy off-season. Never has the baseball executive's leadership of the storied franchise been more in question. Are the Bronx Bombers stale? Is their organizational strategy antiquated? Does the front office need help fixing this team?
The answers to all-of-the-above are, yes. Worst of all, Cashman's star player, whom he just gave $360 million, pointed out their organizational troubles to the media. Following Sunday's game where the Yankees were eliminated from postseason participation, Aaron Judge told friend of 'The Drive with Charlie & Dan', Gary Phillips of nydailynews.com, "We got a lot to work on, a lot of things to change, and a lot of stuff going on around here that needs to be fixed." That may be an understatement with some subtle undertones but certainly, teammates feel that Judge is the right guy to help the Pinstripes get back on track.
The media asked first-baseman Anthony Rizzo what he thought about the Yankee captain's comments. "With Aaron getting drafted here and coming up through the organization, he knows this place inside and out and a lot better than I do. I'm very invested at the big league level, but he knows everyone in the minor leagues, all the staff, all the coaches, how it works." Judge's knowledge may be a good thing or a bad thing for Brian Cashman, especially in areas where the GM and the player don't agree on the changes that may need to be made.
When Phillips and the media asked Judge for details on Sunday, #99 took the high road. "I got some ideas. But it's gonna take all of us. It's gonna be talking with everybody in the organization, all the way down to the minor league stuff all the way up to the top. There's a lot of stuff we gotta work on and improve." Those sound like some pretty firm words from a player who probably understands the problems around him. This will be an interesting few months for the Yankees' organization.
12 Beloved Toys Named Finalists for Upstate NY Toy Hall's Class of '23
Twelve beloved toys were recently named finalists for the Upstate New York-based Toy Hall of Fame's Class of 2023. Which toys do you believe should be inducted?
LOOK: Counties with the most tornadoes in New York
Upstate NY State Park Named Among Best Hiking Spots in America - See Photos
An Upstate New York state park has been named among the best hiking spots in America for 2023. Have you ever explored this incredible terrain?