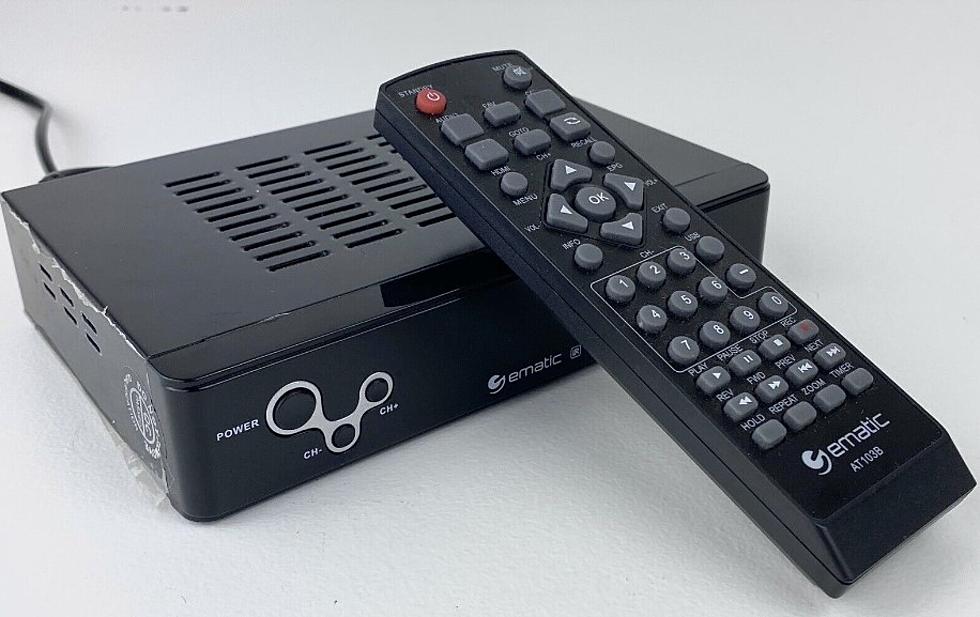 Central New York Welcomes The Future Of TV Watching
ebay
Spectrum is ready to move into the future in Central New York. It's an end of an era for cable boxes.
Spectrum is phasing out the cable box and replacing it with a coaster-sized device. This device will compete better against streaming TV services. Meet the Xumo Stream Box. This new box allows customers to stream the cable channels they have until now received through clunky cable set-top boxes. Spectrum also says this could save customers money.
Xumo Stream Box is a device that plugs into most smart TVs, allowing instant access to live Spectrum TV and your other favorite streaming apps. With the voice remote, finding something to watch is quick and easy. Plus, you can customize your experience using the My List feature to store favorites from all your apps in one place.
The companies are hoping the national rollout of their first streaming device will help them hold the line against increasing competition from multiple streaming TV services.
According to Syracuse.com, customers can buy it outright for $60 or rent it for $5 a month. The rental option is $6 cheaper than the $10.99 monthly equipment fee that Spectrum charges for a cable box. There has never been an option to buy your cable box.
Existing Spectrum customers can turn in their cable boxes and buy or rent a Xumo at Spectrum stores, through Spectrum.com, or by calling a Spectrum customer service agent."
A Spectrum spokesperson confirmed that customers could turn in their cable boxes, saving them the monthly rental fee, and use the Spectrum TV app on the streaming device of their choice on all their televisions too.
There is no word when they will all together kill cable boxes, but the rollout is coming. You can learn more online here.
Top 10 Most Difficult New York Colleges To Get Into For 2024
For many New York high school seniors, the time has come to send in those college applications. If your senior is looking to stay in state, what schools offer the best chance of an acceptance letter?
Here's the Top 10 Most Difficult New York College To Get Into for 2024 thanks to
Niche
.
Gallery Credit: Dave Wheeler
9 Of The Most Creative And Delicious Upstate New York Doughnuts
Thanks to the suggestions from
ChatGPT
, we'll introduce you to 9 bakeries across New York State that have mastered the art of the doughnut, with a very creative twist. These establishments not only serve up classics like glazed and powdered, but they have something very unique and amazing too. Let us know on our station app if you've ever visited any of these shops:
Gallery Credit: Dave Wheeler
15 Must Visit Restaurants In Upstate New York For Fall Delights
According to
ChatGPT
, the fall season brings in a harvest of flavors that inspire chefs across Upstate New York.
You'll find menus filled with dishes showcasing the region's freshest produce, such as crisp apples, hearty squashes, and earthy mushrooms. Don't miss out on savory pumpkin dishes, warm cider-based cocktails, and delectable apple desserts. These flavors capture the essence of autumn and infuse each meal with a comforting, seasonal spirit."
Creating this curated list of 15 exceptional restaurants in Upstate New York was made possible with the assistance of
ChatGPT
, an advanced AI language model. So, whether you're a local looking to explore new dining spots or a traveler seeking authentic fall flavors, ChatGPT wants you to explore Upstate New York. Here's our list of 15:
Gallery Credit: Dave Wheeler