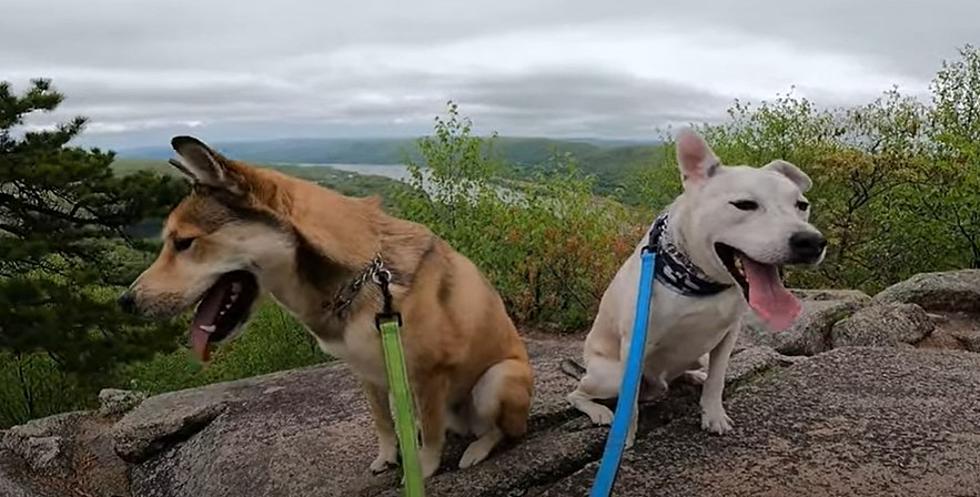 The Very Best Hiking Trail In New York Ranked Among Best In U.S.
HANDSTANDZ n HANDCUFFZ via YouTube
Upstate New York is no stranger to great hiking trails. Honestly, the whole state has amazing hiking spots. Recently, one spot was named one of the best in the country.
Hiking is a great way to get exercise and enjoy the outdoors without overly stressing the body. Walking is a fantastic way to get a good healthy workout.
For 2023, Reader's Digest published an article called "The Best Hiking Trails in Every State."
Discover amazing scenery across the country or explore new sights in your own neck of the woods while trekking the best hiking trails in the U.S."
Reader's Digest curated a list of the best hiking trails in every state by combining expert recommendations, user reviews and star ratings to ensure users an unforgettable experience.
There's a serene and magical quality to losing yourself amid the untamed wilderness, inhaling the mountain air and feeling the earth beneath your feet. It's an experience that can awaken your senses and reconnect you with the raw beauty of nature."
So who got the honors for New York State?
Who Was Ranked The Very Best Hiking Trail In New York?
New York State's best hiking trail according to Reader's Digest is the Bear Mountain Loop Trail:
Not too far outside the Big Apple, the Bear Mountain Loop Trail is the perfect escape to the woods when you want to trade the tall city skylines with amazingly green, tree-stocked views. You'll head to the top via the Major Welch Trail and wrap around to join the Appalachian Trail. Along the way, notice the Hudson River and Anthony's Nose across the water, another popular New York hiking spot.
The trail length is 4 miles, and trail difficulty is listed as Moderate. The best time to visit is between April–November. You can learn more online here.
6 Hiking Trails Not Far Off the New York State Thruway
If you're driving along I-90, you don't have to trudge dozens of miles out of your way to pick up a great hike in New York State.
Check Out This Catskill Hiking Trail Where You Can Visit Two Plane Crash Sites
Upstate NY State Park Named Among Best Hiking Spots in America - See Photos
An Upstate New York state park has been named among the best hiking spots in America for 2023. Have you ever explored this incredible terrain?