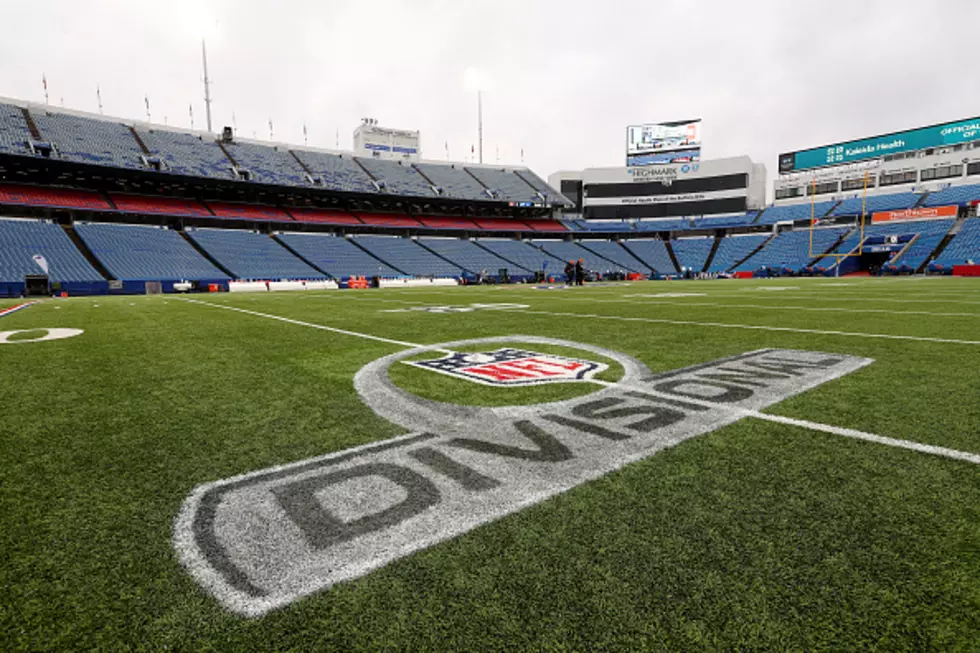 Buffalo Bills Quarterback + Wife Say Emotional Goodbye
Getty Images
It was a sad day for the Buffalo Bills quarterback and his wife as they say 'goodbye' to Buffalo 'for now'.
Buffalo Bills third string quarterback, Matt Barkley was released from the Buffalo Bills as the Bills got their roster down to the mandatory 53 players. They opted not to put him on the practice squad. The Bills released Barkley from injured reserve with an injury settlement which means that he can now sign with any team.
Britt Barkley, who was good friends with the wives and girlfriends of some of the Bills players, including Josh Allen's ex-girlfriend Brittany Williams, took to Instagram to farewell Buffalo, New York.
She posted an Instagram story as she walked at a local park in Western New York and wrote:
Last little morning walk here in Buffalo and just thanking God for everything. Wow. So so blessed. Thankful for the beautiful time we had here and thankful to go home. His will is greater and full of peace. I love you Buffalo and bless you."
Barkley writes about her quarterback husband in the next slide that he is "not retiring" and he is just going home to rehab, but then jokes that she is announcing that she is 'retiring'.
Josh Allen and Matt Barkley appeared to be good friends both on and off of the football field. Allen is set to lead the Buffalo Bills to an AFC Championship. Anything less than that seems to be underwhelming. Of course, the Buffalo Bills have been in talks to be in Vegas for this year's Super Bowl.
Buffalo Bills Themed Beers For Your Tailgate
These are brews you will want for your next Bills tailgate.