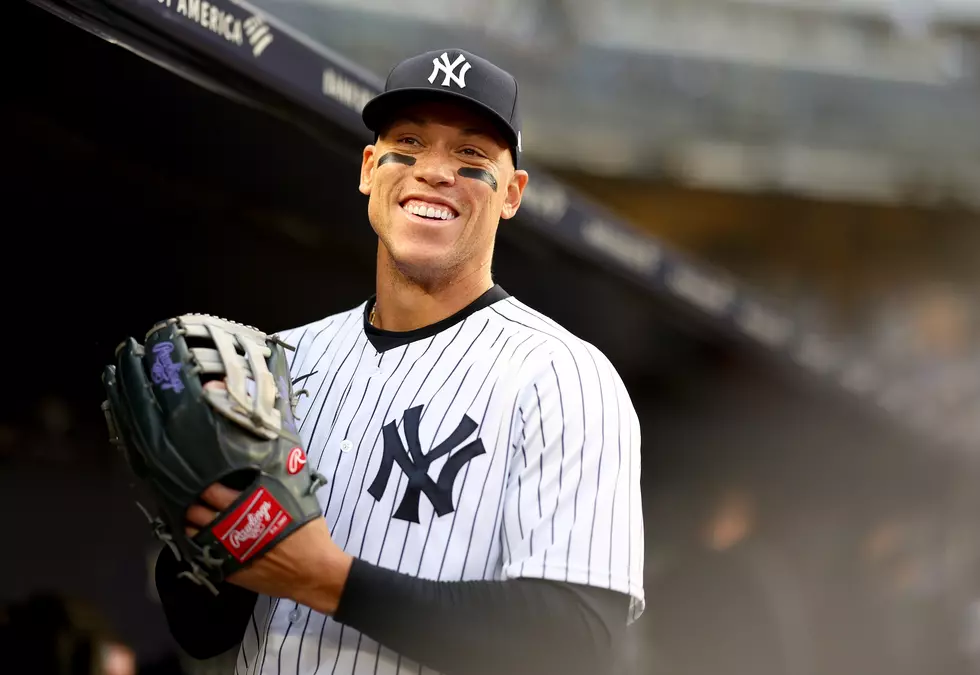 How Impressive Was The Yankees First Half Of The Season?
Getty Images
The New York Yankees finished the first half of the season 64-28 which is pretty incredible.  However, they have not faced too much adversity thus far this season.  None of this regular season stuff will matter unless the Yankees can win in October.  Yankees manager Aaron Boone has yet to win in October and that has to change this season or else it will be an epic failure.  I would love to see Brian Cashman and the Yanks be active at the trade deadline.  Here is my quick take on this from The Times Union:
Unless there is an epic collapse, the New York Yankees will run away with American Leagues  Eastern Division in the second half of the season. Boston is a good team, but with their ace Chris Sale going back on the IL, the Red Sox will struggle just to make the playoffs. The Yankees need to add a starting pitcher, and hopefully they enter the Juan Soto sweepstakes. The Mets will spend the money to land Soto, I'm not sure the Yankees will go all in. The Yankees have the best record in the Majors at the All Star break, but it won't matter unless they at least reach the World Series, which they haven't won since 2009.
MJ Joey and I had a conversation on the Yankees first half of the season earlier this morning right here on Big Board Sports.  Below is our full conversation on this.
Baseball is a strange game and the 162 game regular season can be a tale of two halves.  If you are the Yankees, you are hoping that is not the case.  You want to be able to carry over this incredible momentum for the rest of the season.
Bronx Bound? Ten Trades That Could Bring the NY Yankees a Title
The NY Yankees have a great team, and a few tweaks could bring them a World Series title. Ahead of the Trade Deadline, these ten players would be great fits.
One Future MLB Star from Each Year of the Albany-Colonie Yankees
The Albany-Colonie Yankees existed from 1985 to 1994, but within that decade, a number of players would go on to have incredible careers in Major League Baseball.