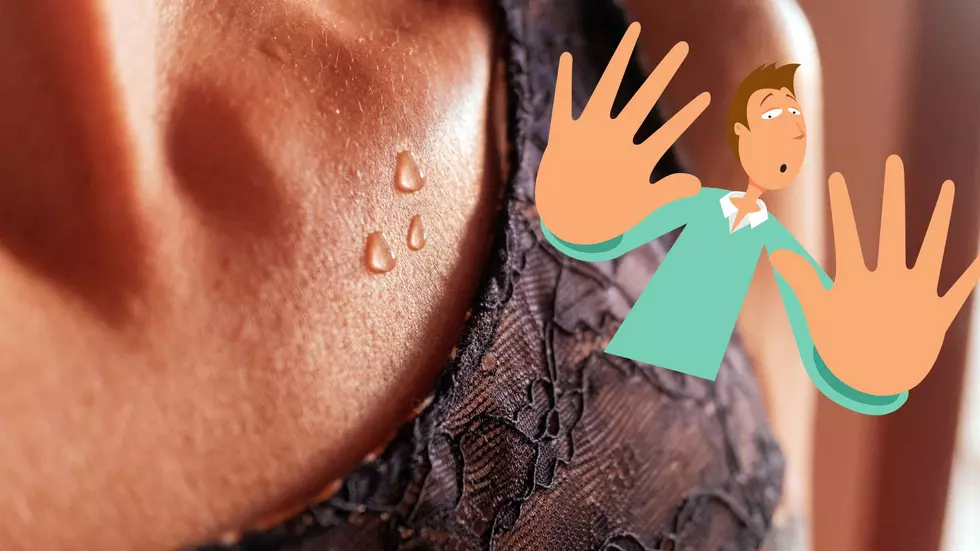 Hot and Bothered: Deli in Saratoga Doesn't Want 'Sweaty Bra Money!'
Photo: Canva
This isn't the first time we've written about a popular deli in Saratoga Springs making headlines for something other than sandwiches, and it probably won't be the last!
What happened now?
Daniel Chessare, the outspoken owner of Saratoga's Broadway Deli, has never shied away from speaking his truths on its various social media platforms, much to the delight of customers and people who follow them.
Many of his posts are taken with a grain of salt, and his straightforward demeanor doesn't seem to be hurting his business as the cash appears to be rolling in just fine at the deli on Broadway in Saratoga.
But there is one type of currency that Chessare would like to see - and handle - a lot less and we're left to wonder if this is a bigger problem, or just something unique to the customers of his place; he doesn't want anyone's "sweaty, bra money!!"
We're not sure why this seems to be a problem at his restaurant on Broadway in Saratoga Springs, but Chessare seems pretty heated up, so if you're coming in for corned beef on rye, make sure your cash is crispy and dry!
In a Facebook post on Monday, the Saratoga Broadway Deli had a message for women (because I'm assuming it's happened multiple times) who apparently are paying for the food with cash that had been stashed in their bras or bathing suits, or as he calls it, "sweaty, damp, bra money."
Here's the post where he addressed the situation suggesting that it had something to do with the rising heat and humidity in Upstate New York.  What are your thoughts?
The 10 Worst Small Towns In New York [RANKED]
A Capital Region town has topped Roadsnacks 2022
rankings
of the worst small towns in the Empire State. Just like any list created by folks not living in New York, these rankings in no way reflect how we feel about these towns and you should take these rankings with a grain of salt. That said, these rankings were formulated based on census data like median income, home values, unemployment rates, crime rates, education, and population density. and more from the state's 466 smallest towns
The Capital Region's 10 Most Phenomenal Steakhouses [RANKED]
When it comes to having a tasty and satisfying meal, nothing beats a perfectly cooked steak. From filet to NY Strip, to porterhouse and every cut in between, here are the Capital Region's Best Steakhouses according to our listeners and Yelp.
Our All-Time Favorite Rides and Attractions at the Great Escape [RANKED]