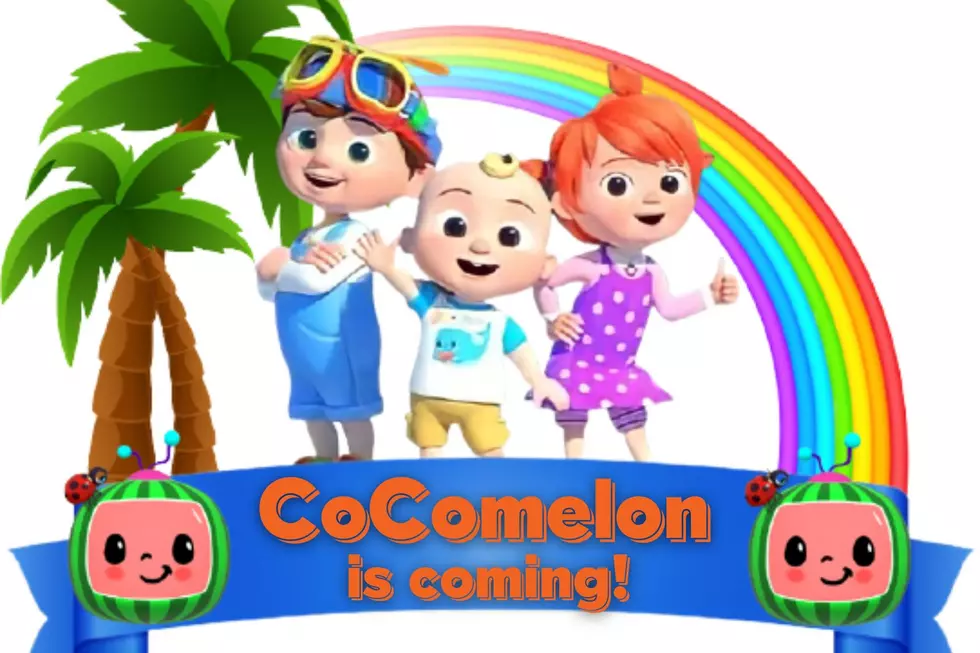 Hey Parents! Your Kids' Favorite 'CoComelon' is Coming to the Capital Region!
canva
If you have a preschooler in your household or family, all you have to do is mention CoComelon and they are paying attention. You'll have a chance to bring your little superfan to "CoComelon Live! JJ's Journey" this winter.
What Can We Expect With the Live Show?
CoComelon Live! JJ's Journey is a fun interactive show where parents and kids are encouraged to sing and dance while JJ's family puts on a show. The storyline is about JJ and he needs help writing his very own song. (Spoiler Alert!) JJ learns to use his imagination so he can solve problems, create, and have amazing adventures. JJ's whole family and friends are in the show along with twenty songs and new original music.
Where Will The Show Be Held & Where Can You Get Your Tickets?
CoComelon Live: JJ's Journey is coming to the Palace Theater in Albany on Monday, December 5th. Tickets go on sale this Friday, September 16th at 10 am through Ticketmaster. You can get tickets by clicking HERE.
All of the CoComelon Characters Will be There
Get ready to enjoy the toe-tapping songs that help pre-schoolers learn their letters, numbers, animal sounds, colors, and more. The show also teaches life lessons while helping parents to teach and play with their kids while they watch together. Enjoy all of CoComelon including Mom, Dad, Grandma, Grandpa, YoYo, TomTom, Bingo, Ms. Appleberry, Cody, Nico, Bella, Cece, Boba, Ello, Mochi, Wally, and of course, JJ.
Take a Look at the First NY Thruway Rest Area Completed
There has been a lot of construction being done on the New York State Thruway Rest Areas and finally, we are starting to see some of the rest stops being completed. Although the first rest area is open, this is one of the smaller versions of what the other ones will look like. The Indian Castle rest area just 90 minutes west of Albany is beautiful with a Popeye's and Starbucks inside. It boasts a Starbucks drive-thru and a convenience store featuring a variety of New York state products.