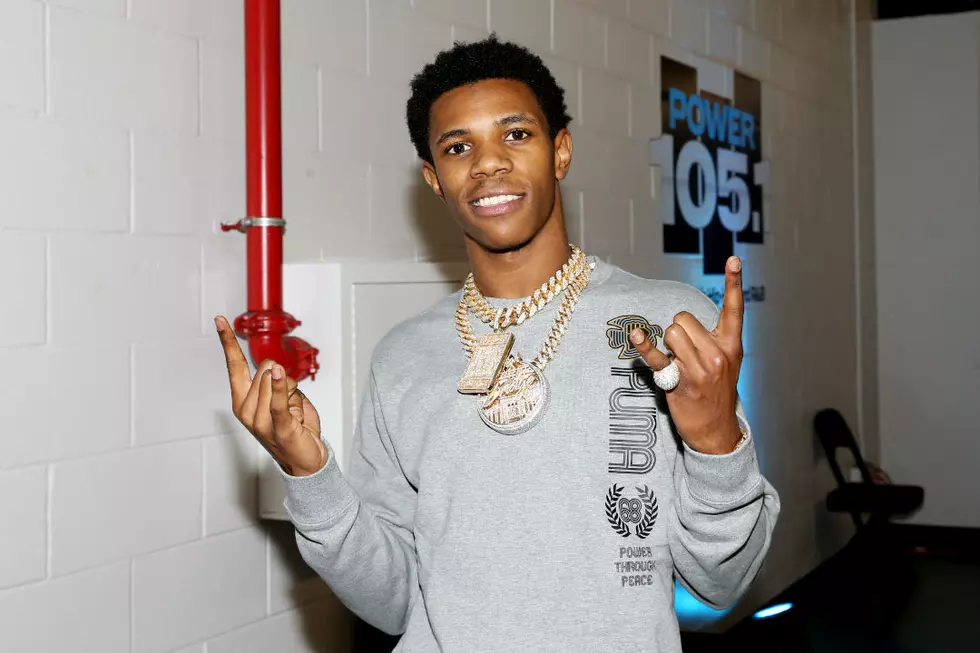 Happy Birthday, A Boogie Wit Da Hoodie!
Bennett Raglin, Getty Images
Today, Dec. 6, is the 23rd birthday of A Boogie Wit da Hoodie, a Bronx, NY- born rapper who has become one of New York's premiere MCs in the game today.
Born Artist Julius Dubose on this very day in 1995, A Boogie grew up in the Highbridge section of the Bronx listening to rap legends like 50 Cent and Kanye West before attending high school in Florida, where he refined his passion for music.
Shortly after returning to New York, A Boogie dropped his debut mixtape, Artist, on Valentine's Day in 2016. The project blew up beyond his wildest dreams, earning more than 2,000,000 streams on SoundCloud and a spot on the Billboard Hot 100 chart with lead single, "My S--t." From that point on, things continued to move quickly for the Bronx-bred MC and by August of 2016, A Boogie was opening up shows for mega-star Drake when his Summer Sixteen tour landed in New York at Madison Square Garden.
As the accolades started to pile up and the buzz surrounding him gained more and more momentum, A Boogie Wit da Hoodie found himself as a member of the 2017 XXL Freshman Class. In his interview for the feature, the TBA artist opened up on on his love for music, stating that Hip-Hop saved his life and explaining how the success of his debut mixtape came as sort of a surprise. "I never knew Artist was going to get this big," A Boogie said during the sit-down. "When I was making it, I put my all into it. But you never know what's going to happen with something you make." A Boogie's cypher alongside Kyle and Aminé is considered one of the most popular XXL Freshman cyphers of all time, having racked up with over 12 million views on YouTube.
A Boogie's incredible 2017 continued with the released of his critically acclaimed debut album, The Bigger Artist, which debuted at number 4 on the Billboard 200 chart, was certified gold by the RIAA and was accompanied by a 32-date headlining tour.
If 2016 and 2017 served as breakout years for A Boogie Wit da Hoodie, 2018 has been a defining one. This year, the "Drowning" rapper has dropped two EPs, International Artist followed by B4 #HoodieSZN, landed a partnership with PUMA and received five platinum plaques along with the aforementioned gold certification for The Bigger Artist. A Boogie is set to cap off the stellar year in a just a couple of weeks with the release of his sophomore studio album, Hoodie SZN, which is due out on December 21.
Happy Birthday, A Boogie Wit Da Hoodie!
See 63 Hip-Hop Artists Who've Gone Gold in 2018