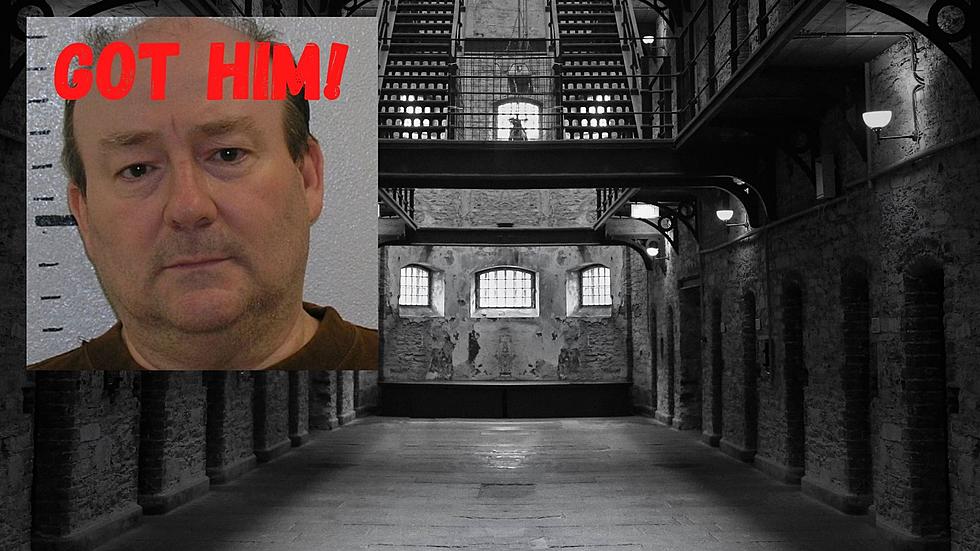 Got Him! Hitman Who Murdered 3 in Upstate Apprehended After Escape
Photo: FBI
Earlier this week we told you about the mob hitman who did his dirty work in Upstate New York several years ago, escaping from Federal Custody in Florida over the weekend -  just one year from being fully released from prison.
It's being reported on Tuesday, that 64-year-old Dominic Taddeo was apprehended, "without incident by U.S. Marshals and members of a regional fugitive task force on Monday in Hialeah, a city near Miami according to NBC News. "
Taddeo, who was scheduled to be released from prison in less than a year, allegedly went missing on March 28th, and authorities were worried that it may be a while before they caught him.
In 1992, Taddeo pleaded guilty to racketeering charges that included the killing of three men (and two attempted other murders) during the Rochester area mob wars in the 1980s and was sentenced to 54 years in prison
This wasn't the first time Taddeo ran from the law, and the last time he made an escape, he disappeared for two years.
In 1987, according to the Democrat and Chronicle, the mob hitman was on $25,000 bail, facing federal weapons charges, when he disappeared from the law, evading capture for nearly two years.
"Taddeo became the focus of a national manhunt, and moved to different locations across the country, assuming two dozen aliases while avoiding police. Law enforcement eventually learned of a payphone in Rochester at which Taddeo called local individuals, and police placed a tap on the phone as they surveilled people taking calls there." -Democrat and Chronicle
Before he was caught, authorities believed that he could be anywhere, and they didn't rule out a return to the Rochester area, or anywhere in Upstate NY for that matter.
A reporter for the Democrat and Chronicle claims that someone from a crime family reached out to the paper, inquiring about Taddeo's release from prison.  While it's not believed that Teddeo is linked to any crime family, "the former mobster was concerned that Taddeo might come gunning for him."
According to NBC News, it wasn't clear what he was doing in Hialeah, nearly 275 miles from his assigned housing.
11 of New York's Most Wanted Criminals with Upstate Connections
Below are individuals with ties to the Capital Region and Upstate New York. They have been designated as some of New York's Most Wanted Fugitives and should be considered ARMED and DANGEROUS.