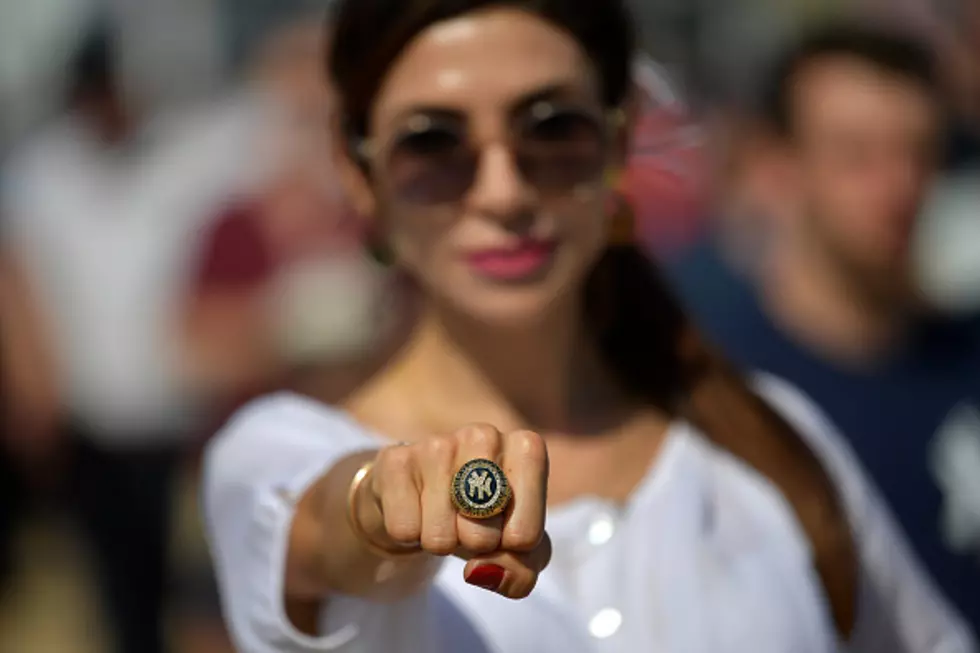 Family Of Yankees Fans Welcome New Bronx Bomber Back Home
Getty Images
On Tuesday, left-handed pitcher Jordan Montgomery was traded by the New York Yankees to the St. Louis Cardinals. The Pinstripes organization is the only baseball family that the 29 year-old ever knew. In return for Montgomery, general manager Brian Cashman acquired the Gold Glove centerfielder that he desired for his playoff run, Harrison Bader. In a strange turn of events, the 28 year-old Bader is coming home to his family in New York, which happens to be a group of Yankees fans.
Bader grew up a Yankees fan living in Bronxville, which is 12 miles north of Yankee Stadium. Nypost.com noted that the newest Yankee was in the stands when Derek Jeter famously dove into the stands to make a catch against the Red Sox. He can tell his new skipper that his parents were at Game 7 of the 2003 ALCS when his manager, Aaron Boone, hit the walk-off home run.
How does the lightning fast outfielder feel about his new employer? "Just to be a part of this history means a lot," Bader told Greg Joyce of nypost.com. "I know what it stands for. I keep that in the back of my mind as I'm doing little movements and progressing back to being at a point where I can go run down balls in center field and win a championship."
Good thing there are no Mets or Red Sox fans in the family! Apparently, the entire Bader crew was excited with their favorite player's new team. Ryan Glasspiegel wrote about Bader's sister Sasha's post on Instagram featuring the caption, "My brother is coming homeeeee," highlighted with blue and white heart emojis. Another photo on Sasha's Instagram showed the family dog wearing a Yankees hat. It seems that cheering has just been made easier in the Bader household.
10 New York Jets That Can Lead Gang Green To The Playoffs
Can the New York Jets return to the NFL playoffs for the first time in more than a dozen years? Can Zach Wilson be the quarterback that GM Joe Douglas dreamed he would be? Can Sauce Gardner and Jermaine Johnson turn the Jets defense into a contender? That answer to "can" they is yes. The answer to "will" they may be yes as well!
Cooperstown Parade of Legends Returns
Check out parade attendees from a recent Parade of Legends. Who will you get to see this year? The National Baseball Hall of Fame Parade of Legends in Cooperstown, New York on Saturday July 23rd at 6pm from Doubleday Field to the Hall of Fame. It is a don't miss for baseball fans.