Drake Receives His First Championship Ring
Well this is new, Young Money rapper Drizzy Drake, as you may or may not know, is a big fan of the University of Kentucky Men's Basketball team. Drizzy as well as Ashley Judd are two of the basketball teams most famous fans, and im sure for that reason they were each presented with a National Championship ring on behalf of the team.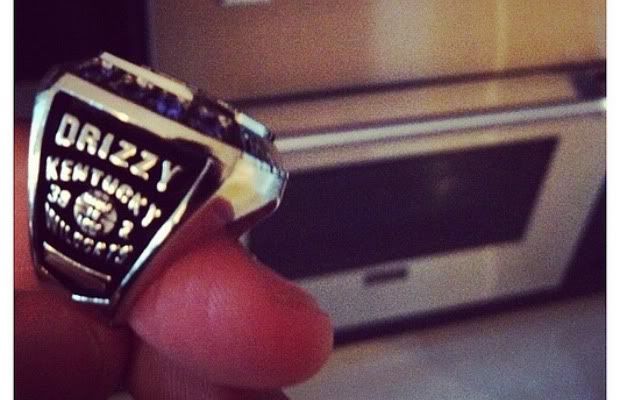 This being the team that holds the #1 overall pick in the NBA Draft, Anthony Davis, and the 2nd Michael Kidd-Gilchrist among others. Drake took to instagram to show off his new piece that John Calipari, the head coach, deemed him fit to own. To think, Lebron put in all that work to get his ring, and Drake just gets handed one (slap in the face much?).
What do you think about Drake's new championship bling? Leave a comment and let us know!
Follow us on twitter! @BruceVeetRoy @Hot991Albany