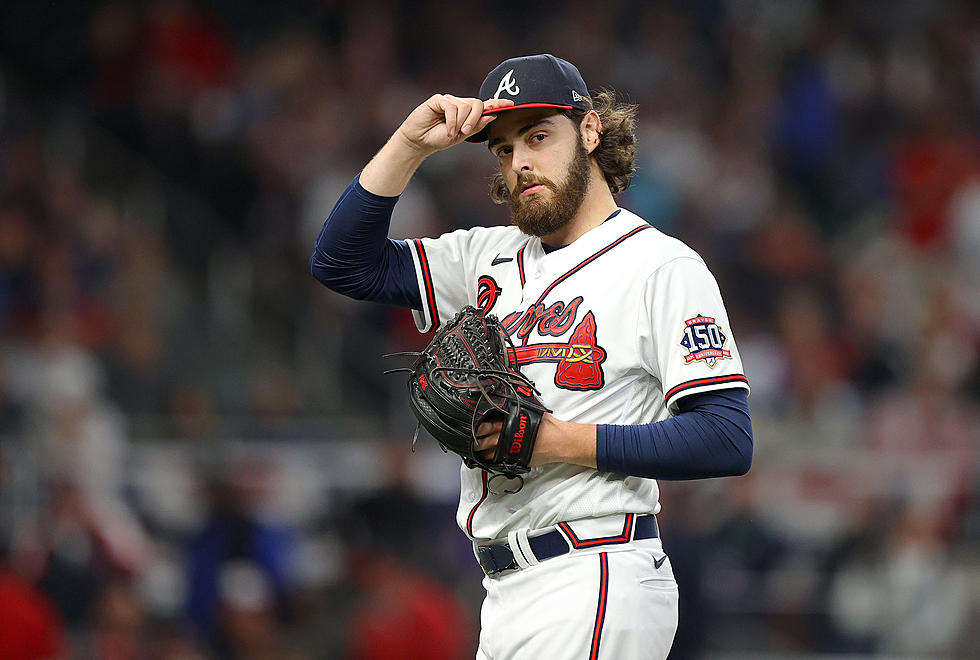 Former Shen Standout is a Huge Hit with Country Music's Biggest Stars
Getty Images
I don't know if former Shen standout and Rexford native Ian Anderson is a fan of country music, but I do know this: Many of country music's biggest stars are quickly becoming - if they weren't already - really big fans of his.
See Tweets about Ian below from Country Music's biggest stars
It's no secret that some of country music's biggest and most popular stars come from the state of Georgia.  And when the likes of Jason Aldean, Cole Swindell, Luke Bryan, Thomas Rhett, Tyler Hubbard, Travis Tritt, and Zac Brown aren't performing or recording, more than likely you'll catch them rooting on their Georgia Bulldogs or watching their beloved Braves.
Swindell and Aldean are particularly obsessed, attending games when they can and Tweeting at the teams while they're watching the games, and just like any hardcore fan, live and die with every pitch.  Many of those pitches came from the hard-throwing, right-handed Anderson.
Meanwhile, Thomas Rhett - who shares an absolutely uncanny resemblance to Anderson - Tweeted out a photo of himself dressed in a Braves uniform telling the world how he's getting ready for Game 3!
So it's pretty safe to say that when Anderson takes the hill for Game 3 of the World Series on Friday, he'll have all of Clifton Park, most of Georgia, and nearly half of all country music superstars watching and rooting for him.  How many people can say that?
I've written about Ian in the past, marveling at the way he was able to step in last year during the middle of the season where he helped pitch the Braves into the NLCS.  Last year, all eyes were on Anderson who pitched his tail off in the series-deciding Game 7, only to watch his team come up a bit short to the eventual World Series champs, the LA Dodgers.
Once again, here in the Capital Region, all eyes will be on the 23-year-old former Shen standout pitching on the world's biggest stage; the World freaaaking Series!
And equally as cool, is that Anderson is the one performing on stage while country music's biggest stars like Thomas Rhett, Jason Aldean, Cole Swindell, and more all watch and root for him.
Go Braves!
CHECK IT OUT: 100 sports records and the stories behind them