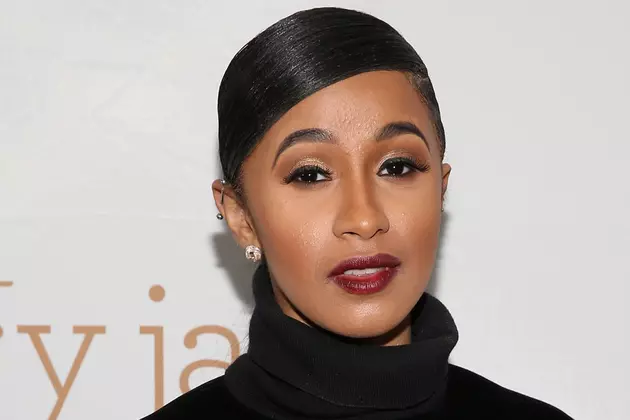 Cardi B Signs Publishing Deal With Sony/ATV
Bennett Raglin, Getty Images
It's been a monumental year for Cardi B, who just made history for topping the charts with her hit single, "Bodak Yellow." The Bronx native's major feat has just landed her another big success, as she's inked a worldwide publishing deal with Sony/ATV Music Publishing.
After becoming the first unassisted female rapper to top the Billboard Hot 100 in nearly 19 years, the song remained at the top slot on the chart for three weeks straight, leading to her new deal. Sony/ATV co-president Rick Krim says in an announcement that Cardi is "one of a rare breed of unique artists who the industry only witnesses occasionally" in regards to the new publishing deal. According to Billboard, "Bodak Yellow" has sold nearly 500,000 digital downloads in the United States, and has been streamed more than 440 million times.
Sony/ATV senior director of A&R Jennifer Drake also talks about Cardi's new deal, remarking on the Bronx rapper's honest approach to her music and brand.
"Cardi B is honest, real and refreshing and has the confidence to say exactly what she is thinking and feeling," Drake states. "It's tangible and you can connect to that. We are so proud to be able to work with a talented artist like Cardi and excited to see her push the culture forward."
Congratulations on another major accomplishment for Cardi, who just keeps on winning.
See New Music Releases For October 2017