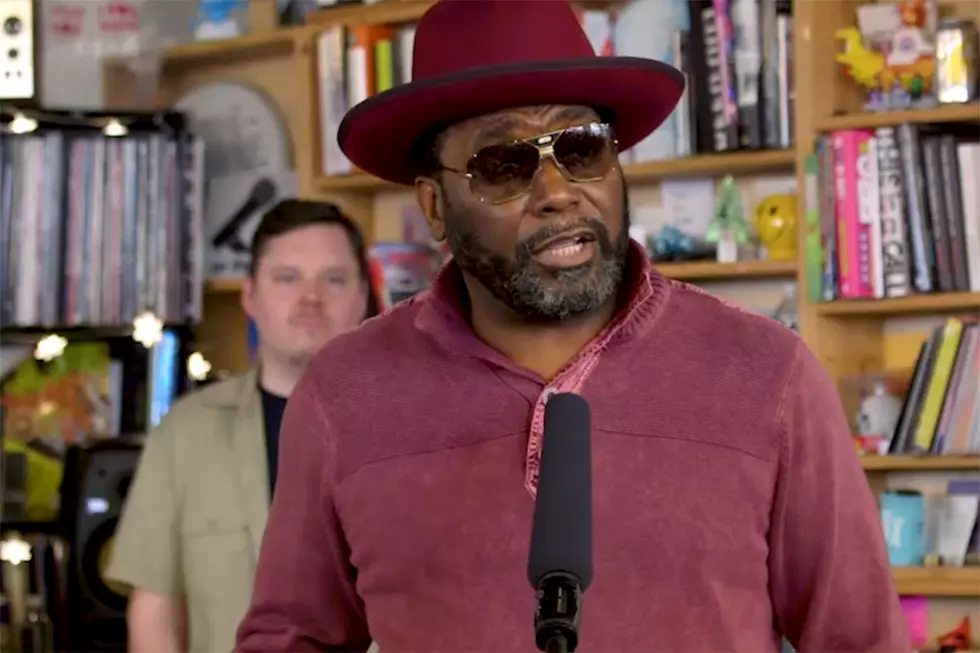 Big Daddy Kane Performs "Ain't No Half Steppin'" for NPR's Tiny Desk Concert
NPR
Backed by a drummer, saxophonist, keyboard player and bass player, Big Daddy Kane kicked off his short set with a jazzy rendition of "Raw" before moving into "Smooth Operator" on Monday (Feb. 19). While performing the latter, Dark Gable let his band shine as he let a few of the members perform solos on their respective instruments.
Following some jamming, Big Daddy Kane then performed the classic track "Ain't No Half Steppin'" with some help from the small audience and finished off his set with a freestyle.
Taking a break during his set, the veteran rapper also offered a few words of praise for hip-hop, detailing his love for the genre and even sticking up for the newer generation of rappers. "I love to see [hip-hop] grow and I love to see it continue on," he said.
"I see now, like a lot of bias stuff going on, about 'this is not hip-hop' and 'this is real hip-hop,' but I mean... You never know what floats somebody boat," Big Daddy Kane said. "What ever form of hip-hop you like, man, love it."
Check out Big Daddy Kane's Tiny Desk Concert below.
Check Out the 2018 Hip-Hop Music Festivals You Need to See