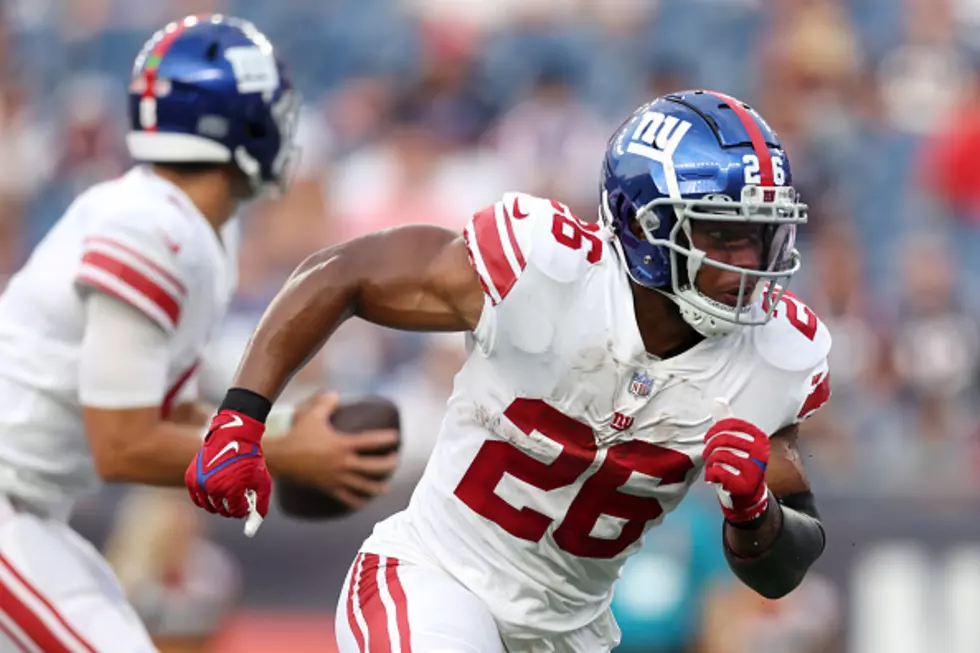 AP's Tom Canavan Warns NY Giants Fans Not To Get Too Excited
Getty Images
It is pretty wild to hear these words but the New York Football Giants are off to a 4-1 start through the first five weeks of the season.  Head Coach Brian Daboll deserves a ton of credit for how good he has this team playing.  The Giants had such a depleted secondary in Sunday's win in London over the Green Bay Packers, I couldn't even name you them off the top of my head.  It doesn't matter because the Gmen are winning football games despite not having that many weapons on both offense and defense.  I further discuss this in my quick take below from The Times Union:
The Giants pulled off a shocking win over Green Bay in London and this season now takes on a different tone. Quarterback Daniel Jones is playing at a very high level, Saquon Barkley is the best running back in the NFL, and the Giants are off to their best start since 2009. Head coach Brian Daboll gets a signature win, and the Giants are playing every bit like a playoff team. Nobody predicted this start to the season, but Sunday's win changes the outlook the rest of the way. And let's not forgot about the Giants defense who shutout quarterback Aaron Rodgers and the Packers defense in the second half. The Giants are 4-1, and coach Daboll has completely changed the climate with Big Blue.
MJ and I had on Tom Canavan who has been covering the Giants for many years for the Associated Press.  He agrees that the Giants are off to a good start but warns Giants fans not to get too far ahead of themselves because it is a long season.  Below is our full interview with him.
Next up for the Giants will be a matchup vs Lamar Jackson and the Baltimore Ravens at MetLife Stadium at 1 p.m.  It will be a tough matchup but the Giants certainly stand a good chance of winning and improving to 5-1 overall.
The 10 New York Giants You Need To Know In 2022
The New York Giants roster is thin. New general manager, Joe Schoen and new head coach, Brian Daboll need these key players to perform well to in order to improve upon last season's dismal 4 win campaign.
See Photos Of Eli Manning And Other NY Giants Stars Training In Albany
Head coach Jim Fassel and company used the facilities at the University at Albany each preseason for over a decade, as some of the best Big Blue beasts tore it up in the Capital Region before taking the field in the NFL.