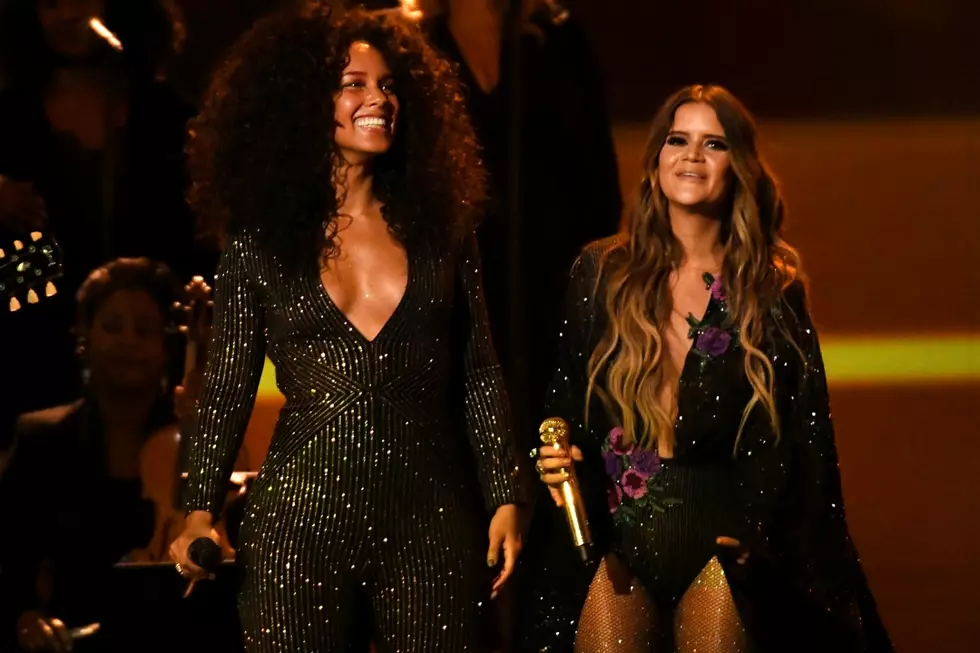 Alicia Keys Performs 'Once' With Maren Morris at the Grammy Awards [WATCH]
Kevork Djansezian, Getty Images
Tonight, the 59th Annual Grammy Awards are taking place in Los Angeles, and the attendees are stacked with the biggest names in music. While viewers have already been stunned by an opening performance from Adele, as well as a futuristic show from The Weeknd, and a highly-anticipated Beyoncé performance, Alicia Keys is also part of the lengthy lineup of performers.
The Here singer took the stage midway through the evening, where she teamed up with country singer Maren Morris for an amazing rendition of "Once." As always, Keys sported an all natural look, with her signature makeup-free face, choosing to give her Grammy glam spotlight to a metallic sparkled jumpsuit. The ladies sang their hearts out to the breakup duet, backed by a full band, and surrounded by a ballroom scene that incorporated chandeliers. Going back and forth with riffs and harmonies, the two become a top highlight of the night as they infused rhythm and blues with country.
Morris previously won the Grammy award for Best Country Solo Performance for her single, "My Church," earlier in the evening, making this is a staple night for her career. Watch Alicia Keys' performance at the 59th Annual Grammy Awards above, and let us know your thoughts.