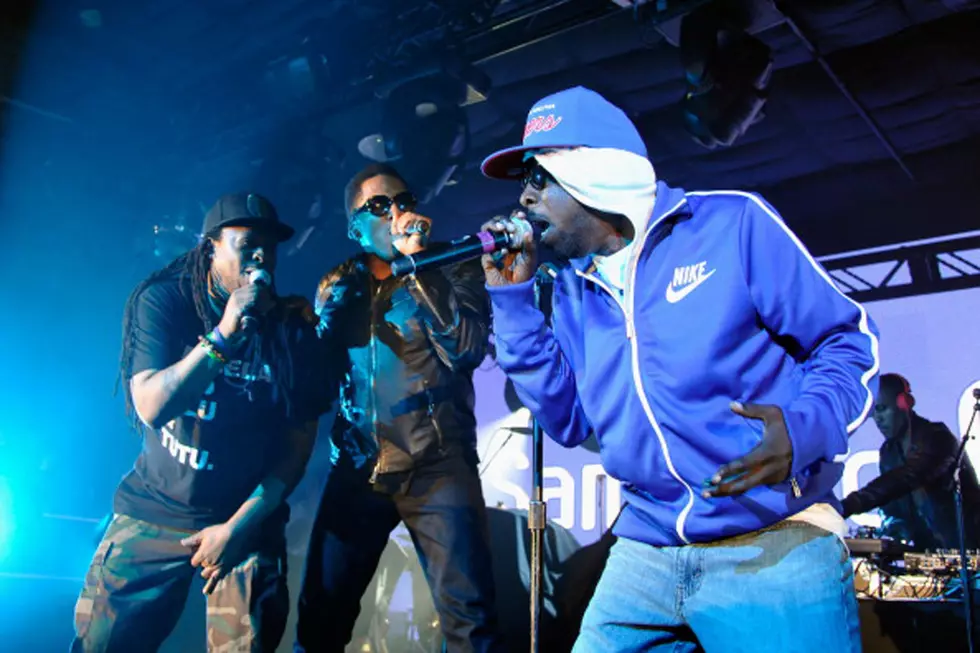 A Tribe Called Quest's Final Release Is the No. 1 Album in the Country
John Sciulli, Getty Images
This is the first time the hugely influential rap group has dropped an album in over 20 years, since 1998's Love Movement, and the return has been met with anticipation and critical-acclaim on all fronts. According to Billboard, the project, which was released on Epic, earned 135,000 equivalent album units in the week ending Nov. 17, according to Nielsen Music. Of that sum, 112,000 were in traditional album sales.
This feat marks the second Tribe album to land at No. 1 on the charts. Beats, Rhymes and Life hit the top spot for one week back in 1996. Since it's release, Tribe has been busy. A day after the release on Nov. 9, they made a timely appearance on SNL alongside host Dave Chappelle and performed "We the People" and "Space Program."  Both songs paid homage to Phife Dawg who died from diabetes complications earlier this year, while also serving as a rally cry for people who are disgusted and deflated following the election of Donald Trump.
Capping the success of the release, on Saturday (Nov. 19), hundreds gathered at the corner of Linden Boulevard and 192nd Street in Queens, N.Y., has been renamed Malik "Phife Dawg" Taylor in honor of the late rapper. Q-Tip was on hand to deliver some positive words to the crowd.
"This album that we put out has nothing to do with us," he said. "It has nothing to do with the fame and notoriety. It's for reason and purpose. That same reason and purpose is instill and embedded in every one of you. Don't feel bad because you have to do sometimes what you have to do to survive and to do better for yourself and your family," he added. "Don't give up! Don't give Up!"
Tribe has teased plans of a world tour since the release. You can purchase We Got It From Here... Thank You For Your Service on iTunes here. Take a look at the video for "We The People" below.