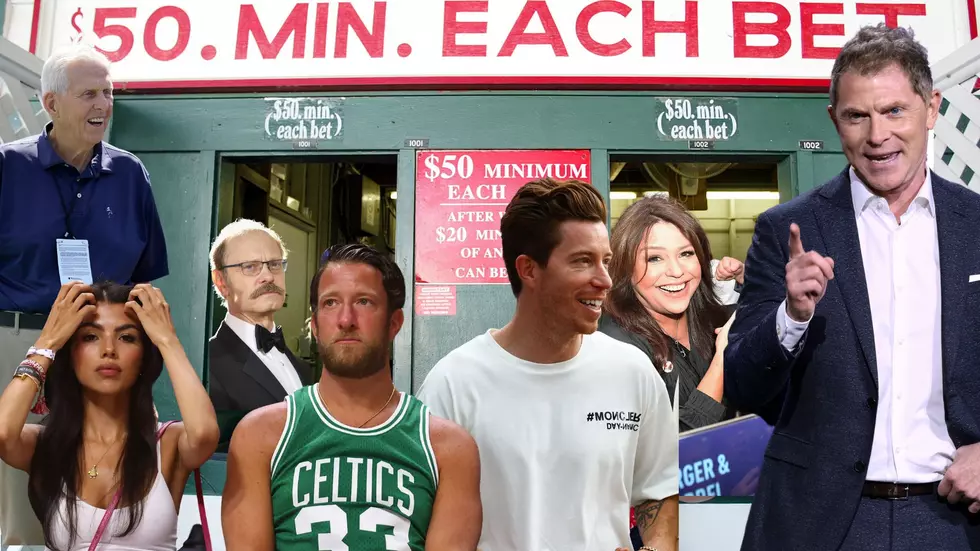 The Best Time to Spot Celebs? During Saratoga Racing Season!
Photo: Getty Images
Celebs Love Saratoga & Could Be Spotted Any Time!
Celebrities love Saratoga Springs for a variety of reasons, but the race course is definitely at the top of the list. Since the Spa City's best celebrity spotting season is now upon us, let's look at the celebs most likely to be seen.
"The August Place to Be"
A long time ago, the Saratoga Race Course had a slogan that some of you may remember, "The August Place to Be!"   Over time, and as the racing season grew in popularity and length, the August place to be turned into "The Summer Place to Be!"
But horseracing isn't Toga's only bread and butter.
It has world-class spas, a lively downtown, great bars, shops, golf courses, casino-nightlife, gourmet restaurants, and of course, SPAC.
30-40 years ago, when people wanted an exciting night out in the Capital Region, oftentimes they'd land up in Lake George for a little change of scenery.
But over time, Saratoga claimed its place as the area's number one spot for excitement highlighted by the glitz and the glamour of the racetrack and everything else the Spa City has to offer.
Saratoga's heart beats the loudest in the Summer
That's when the stars come out to see and be seen and your best chance to spot a celebrity in Saratoga happens during track season, happening now through Labor Day weekend.
The most star-studded days of the Saratoga meet is Travers weekend, August 25th-27th, highlighted by the running of the Runhappy Travers Stakes.
Travers weekend brings out the most celebs, influencers, high rollers, and big shots and if you keep your eyes and ears peeled to the streets and luxury suites, you may spot a famous musician, a movie star, Barstool pizza reviewer, Hall of Fame coach, or an actual Prince!
Since Upstate New Yorks's best celebrity spotting season is now upon us, let's look at the celebs in Saratoga Springs most likely to be seen!
13 Celebs You Might Spot Anytime in Saratoga this Summer
Inside the Lavish Saratoga Estate Built for NFL Great Bill Parcells
Blinders Off! Take a Peek at This $1.7 Mil Saratoga Race Course Themed Home
This home in Saratoga Springs sits on 3.5 acres. It features four bedrooms and five bathrooms along with a movie room and a billiards room. There are 5100 square feet of beautiful woodworking and subtle touches on the Saratoga Race Course. Well except for the beautiful statue out front of the horse and jockey and the starting gate backsplash in the kitchen. This home sold for $1.7 million. The asking price was $1.9 million.