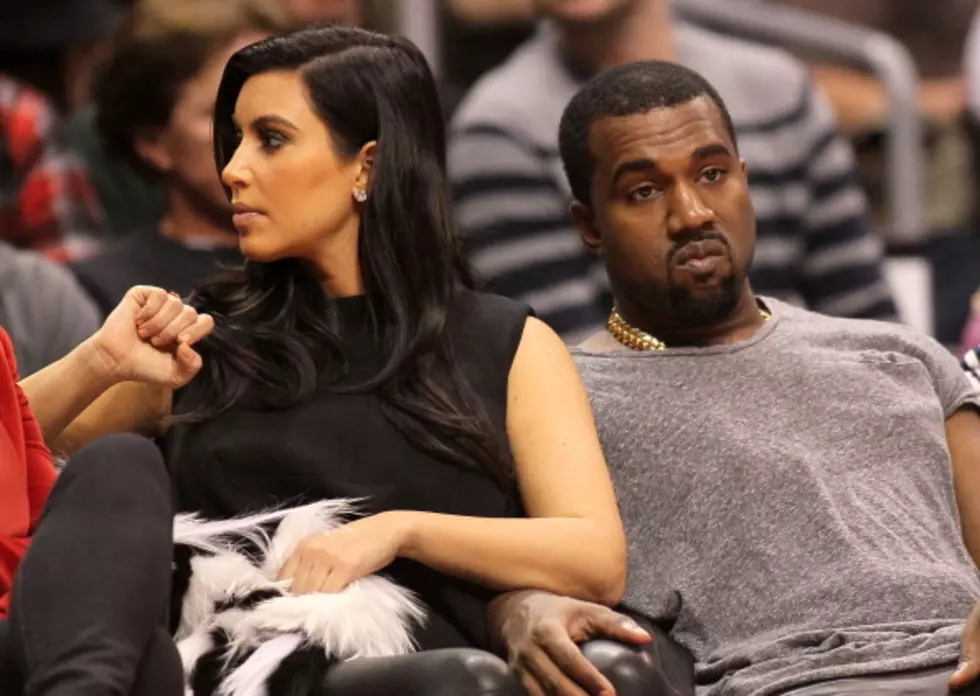 Wonder of The Day: Kim K & Kanye, SMDH
(Photo by Victor Decolongon/Getty Images)
I really think my head is going to explode today. Why? Because I am wondering, why in the hell do Kim and Kanye feel like they need more money in their life? I mean come on, between the 2 of them, they have more money than GOD!
I am wondering this today because, I aint sure if you heard, BUT, they probably will be receiving lots and lots of dough from YouTube one day. They filed a lawsuit against YouTube's co-founder Chad Hurley, because he posted their ever so cheesy proposal on YouTube not too long ago, and now a judge ruled that this lawsuit can move forward.
First of all, these two love the limelight. I don't care if Kanye goes around smacking paparazzi (which btw he is now getting 2 years probation for that) and walking into stop signs because he gets so pissed when they are following him around on cameras. I just don't care! Why? Because he allows himself to be on that god forsaken Kardashian "reality" crap show. Hypocrite says what?
Second of all, again, how much more money do these two need? Who is the gold digger in this situation Kanye? Everyone already saw the damn proposal, who cares! All those Kardashian show watchers will watch it again anyhow when it comes on E! And they will still be laughing their asses off to the bank cashing in on their proposal.
I guarantee you they win this case and they receive millions of dollars. If they turned around and did something for charity on this, then my tune would definitely change, but until I see this happen, after all this wondering, you all know where I stand my dears!
How much money is too much money? Do you think Kim and Kanye should share the wealth with us? :)