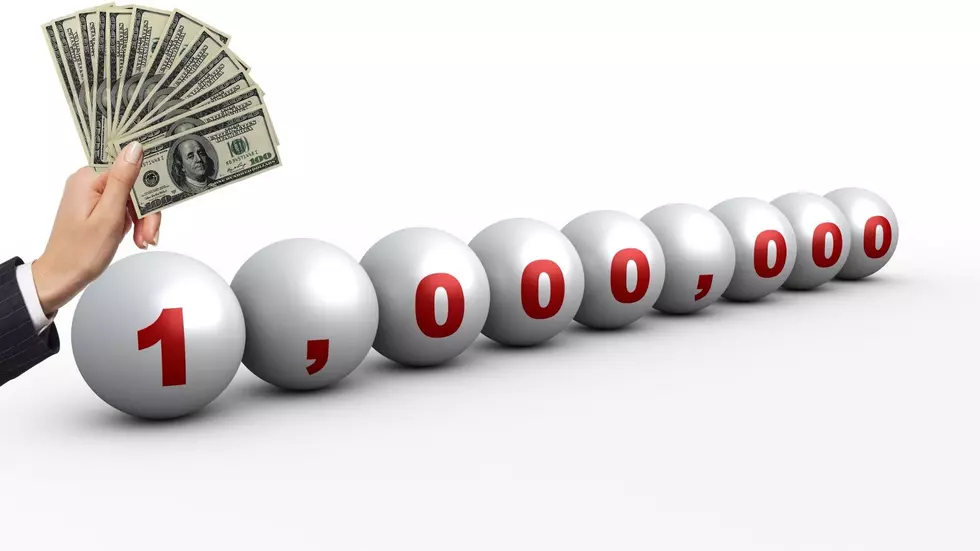 Upstate NY Has Million Dollar Winner from Friday's Mega Millions
Photo: Canva
Upstate NY Had a Million Dollar Winner from Friday Night's Mega Millions Game from the NY Lottery.
And while it wasn't the "Grand Prize," it is allergy season, and a cool million bucks ain't nothing to sneeze at!
According to the New York Lottery website, while there was no winner of the $22,000,000 million dollar jackpot, there were 2 winners nationwide that won a second-place prize of $1 Million dollars.
The winning #'s from Friday night's drawing were:
7, 28, 29, 58, 59, and the Mega Ball was 10.
One of the lucky winning tickets was sold in Florida, the other one was sold in New York at Dutchess, Smokes 4 Less, 982 Main in Fishkill, NY.
In an interesting sidebar, it appears that Smokes 4 Less has really stepped into it, they seem to get winners there all the time!
According to the Daily Voice, this is the third time in 2022 that a winning ticket "worth thousands was sold at Smoke 4 Less, with Powerball winners claiming prizes in both January and February."
Back in March, we told you about the Mega Millions $126 million dollar grand prize ticket from the New York State Lottery was purchased in Schenectady County.
Amazing, considering that Meg Millions is played throughout 45 states as well as the District of Columbia and the US Virgin Islands, the odds against one single ticket winner are purely astronomical.
Back in September of 2022, there was also a $94M dollar Powerball jackpot winner from Saratoga County.
And in 2011, 7 co-workers in Albany shared a Megamillions jackpot that had a grand prize of 319 million dollars. This would without a doubt be the second-largest jackpot win in the history of the Capital Region.
Schenectady One of of NY's Worst? 10 Reasons Why We Disagree
Money Inc. recently ranked Schenectady at #11 on their list of the 20 worst places to live in New York. Here are 10 reasons why we wholeheartedly disagree.